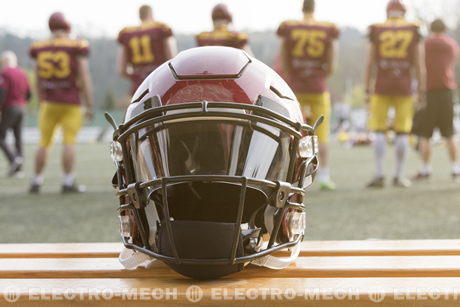 Sure, they can light up the football scoreboards and you may love what they do for your favorite team. Still, try not to be too jealous of how much money they're making!
Signing Bonuses
Top NFL salaries vary widely from year to year because of signing bonuses. Ben Roethlisberger was the top-paid player of 2008; of his $27,701,920 salary, $25,300,000 was a signing bonus. Is Big Ben the greatest quarterback? Well, he did lead the Steelers to the Super Bowl title. But his quarterback rating for the regular season was exceeded by several others.
Also in the top five salaries for 2008 were Jared Allen, defensive end for the Minnesota Vikings; Larry Fitzgerald, wide receiver for the Arizona Cardinals; JaMarcus Russell, quarterback for the Oakland Raiders; and Michael Turner, halfback for the Atlanta Falcons. Their salaries ranged from $16 million to $21 million. All except Russell had large signing bonuses. One could argue that Fitzgerald was the most deserving of this group. This amazing football player was dominant in the playoffs, as his team shocked seasoned observers by reaching the Super Bowl after a so-so regular season. And he gave the Steelers all they could handle in the title game. Allen and Turner did not disappoint their teams, and they were named as Pro Bowl reserves. Only Russell's performance left a lot to be desired, as he logged very average statistics, albeit for a weak team.
Perhaps the other most well-known player in the top ten for 2008 was Randy Moss, wide receiver for the New England Patriots, who received a $14 million salary that included a $12 million signing bonus.
The Shutdown Cornerback
Nnamdi Asomugha (pronounced NAHM-dee AH-so-MUH-wah) is a Pro Bowl cornerback for Oakland who in February cashed in when he signed a contract that will pay him more than $14 million in 2009, just above what Peyton Manning, perhaps the greatest quarterback in the history of the game, will make. Cornerbacks' contracts have been rising for years because recent statistical models have shown that the best ones are the most valuable part of their defenses. These "shutdown corners" can have a devastating effect on their opponents' passing attacks. Asomugha is an amazing football player who so intimidated other teams that they rarely threw in his direction in 2008, and so he intercepted only a single pass. Asomugha grew up in Louisiana and is the son of Nigerian parents.
Big Salaries in Prior Years
Indianapolis defensive lineman Dwight Freeney received nearly $31 million in 2007, including a $15 million signing bonus. Richard Seymour, defensive lineman for the New England Patriots, received about $25 million in 2006. Peyton Manning received about $35 million in 2004.
The 2009 Draft
Are any rookies likely to get a top salary? The best prospect for a blockbuster signing bonus seems to be Matthew Stafford, the University of Georgia quarterback who is widely expected to be a top-five pick.