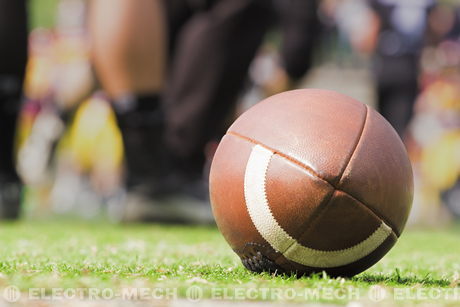 Football scoreboards around the country will be showing the names of these 5 star rookies next season:
Eric Berry, SS, Chiefs
Kansas City's safeties had great difficulties last season. They rolled over for 327 yards to Kevin Kolb, 298 yards to the relative unknown Jerome Harrison , 250 yards to Miles Austin, and 262 yards to Jamaal Charles.

This is where Eric Berry comes into play. He won the Jim Thorpe Award, and is considered the complete package as a safety. He has been compared to Ed Reed and Troy Polamalu, and was one of the top five biggest talents in the draft. He is an excellent tackler with fantastic athletic abilities, and looks set to start the 2010 season as the starting strong safety. The Chief's pass and run defence is going to be much more solid this season.
Jahvid Best, RB, Lions
Jim Schwartz has not stopped heaping praise on Best for his playmaking ability and versatility. With Kevin Smith coming back from an ACL injury that he picked up late season, Best is expected to see at least 20 touches per week. He is the draft's fastest back, and he is expected to be a difference-maker in space, and to take advantage of his home field's artificial surface. Many people consider that he will capture the fans imagination as an explosive runner similar to the great Chris Johnsan.
Earl Thomas, FS, Seahawks
Mike Mayack considers that Earl Thomas is the one of the best safeties he has ever seen. In interceptions last season, Thomas was ranked second across the nation. Although he clearly has the pace and coverage ability to play corner, his team are set to keep him at free safety.
Earl Thomas's ball skills and anticipation are just what the Seahawks defence need – they are ranked among the worst in the NFL in forcing turnovers.
Rolando McClain, MLB, Raiders
This guy is for sure the draft's most promising middle linebacker, McClain will step in as the immediate starter, and should do wonders for the Oakland run defence which was ranked in 29th position in the league last season.
McClain also has a very high football IQ, and pundits have him as the strong favourite to be the leading defender in tackles out of all the rookies in the 2010 season.
Ryan Mathews, RB, Chargers
Mathews is the odds-on favourite to receive the Rookie of the Year award. Last season, he rushed for 1,808 yards, and he appeared multiple times on the scoreboards as he scored 19 touchdowns for Fresno State. Ryan is sure to play in the Chargers' first game this season as the early-down back.
Mathews has been given the title of "the most complete back in the draft." With Philip River's down-field marksmanship, running lanes should be opened up for Matthew's to exploit, and he looks well and truly set to succeed where LaDainian Tomlinson failed in 2009.
For more information on the NFL, please go to: nfl.com