Quote

Literature

Contractor/Construction Portal

Support

Sales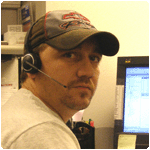 Electro-Mech customers are our company's most vital assets. To protect these assets, we strive to provide the best in technical support and customer service. Specialists are prepared to assist with the installation, operation, and maintenance of our products. Your team may not always win, but our customers always do!
Customer service representatives can be reached via email using the form on this page, or by phone Monday through Friday, 8 AM until 5 PM Eastern.
Phone Toll Free: 800-677-4780
Brenda Lumley
Alternate Voice Number: 478-864-3366
Johnny Crawford
Alternate Fax Line: 478-864-0212