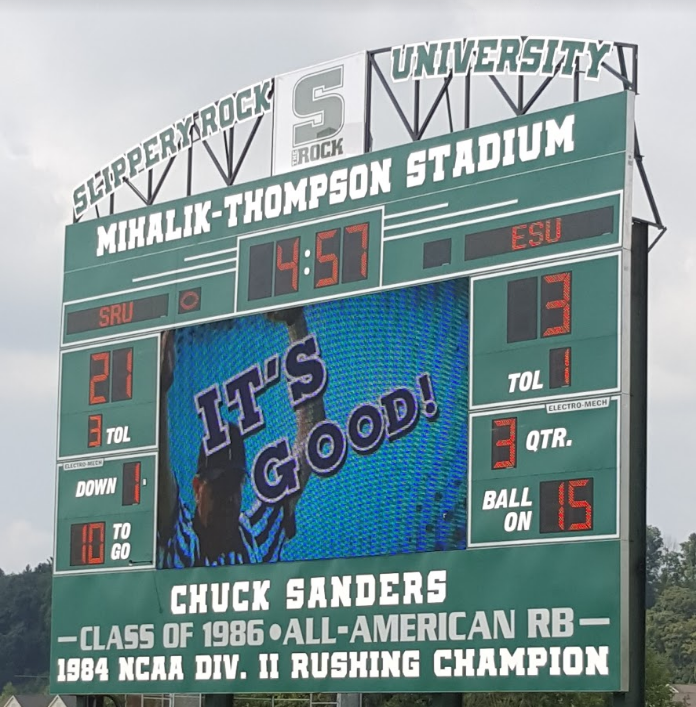 Electro-Mech is proud to partner with US-based sign manufacturer Vantage LED for our Video Display projects. Whether you're looking to add a marquee in front of your facility, include a full color message center with your scoreboard for advertising and animated graphics, or install a full color LED display for Live Video – Electro-Mech has you covered!
Call and speak with your local Sales Representative today to explore the many options available to you. With thousands of choices for customization we can build a complete system that's tailored to fit you needs as well as your budget.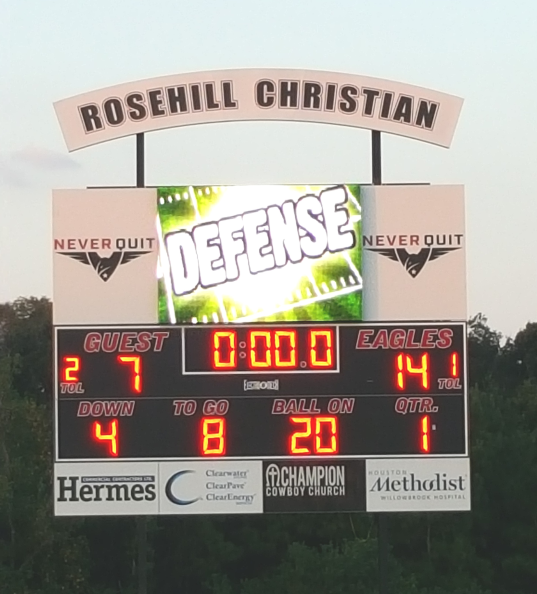 If you're really looking to make a statement nothing sets you apart from the crowd more than having a Live Video Display. By adding our Advanced Live Video System you can instantly switch between multiple feeds from live video cameras, DVD players, or a multitude of other sources.
With the video switcher/scaler control incorporated into our intuitive LightSpeed Live™ Event Software, changing between feeds is simply a click of the mouse. From the workstation in the press box, the person controlling the display will be able to instantly switch from a preselected schedule of sponsor graphics to a live feed, or from one of the live feeds the operator can quickly display an instant message/graphic like "TOUCHDOWN", "FIRST DOWN", "DEFENSE" etc. with a single click
While our Advanced Live Video package is a fully functioning system out of the box  you, can easily incorporate an aftermarket Video Editing Studio system to add even more graphic effects like instant replay. Talk with you Sales Rep about what kind of options are available and what might be the best fit for your facility.
A Live Video Display not only adds another level of excitement to your games, but can also be used to enhance non-sporting events as well.
Make graduation even more special with a collage of pictures and video clips of the Senior Class through the years, live video of the speakers, and close up video of each graduate as they walk across the stage. With the Live Video System integrated into your stadium sound system you can have a 'Movie Night' on the field.