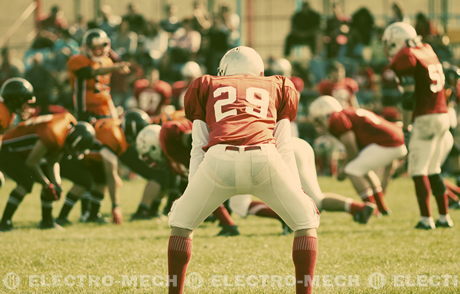 The NFL season is far from over yet but the predictions for this year's MVP are already being made, and as ever there are many players who could win the award. They have been performing very well in the early stages of the season and could truly be a strong contender if they maintain their performance. In a football scoreboards feature, we will take a look at the main contenders for this years MVP award. Who would you vote for?!

1.Tom Brady
Brady is THE quarterback for the New England Patriots. After signing a four year extended contract with the Patriots, he is now the most expensive player in the history of the NFL. This four year contract is for $72 million. Undoubtedly he deserves this amount of money as he is the best in his position. He is now the quickest player to achieve 100 regular season wins for his team. The football scoreboards show that he has led the Patriots to a 9-2 record. For what he has done for his team for playing on a consitently high level he is the top favorite of the fans for the MVP award and he surely deserves it.
2.Philip Rivers
Rivers is a quarterback for the San Diego Chargers. He is having an amazing season so far, although his team hasn't been able to perform as a whole quite as well as was hoped. Many matches are still left and there will be a number of chances that the Chargers can take advantage of. The Chargers have the highest passing percentage and with players like Rivers they still have a great chance of going far this season.
3.Michael Vick
Michael Vick is a quarterback for the Philadelphia Eagles. He is one of the most controversial players the NFL has ever seen. His performance has been dynamic this season and he as well and truly at the top of his form. There is just one thing that can stop him – fumbles. He has fumbled quite a lot of times this season and he needs to eliminate this from his game.
4.Aaron Rodgers
Aaron Rodgers is a quarterback for the Green Bay Packers. He is not as old and experienced as the other great players but he has definitely made a difference in the game. This young player has been passing the ball with panache and running the ball himself with speed and wit. He has the spark in him that every great player should have. Upto now he has had a great season and the fans will be hoping to see his the continuation of his current form for years to come.
5.Matt Ryan
Matt Ryan is a quarterback for the Atlanta Falcons. He is in his third season and is playing incredibly. His performances have been top draw and he has rarely committed a mistake. Its early to say as yet, but this player could pull a surprise this season and possibly even walk out of it with the MVP award.
For more information on the MVP, go to: en.wikipedia.org