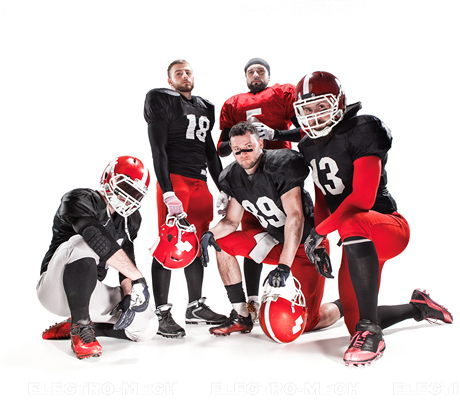 Continuing with this football scoreboards feature, I have taken a look at the next 10 most disappointing draft picks for teams in the NFL.
18. Matt Leinart, QB: Arizona Cardinals – he was the 10th pick in the 2006 draft. In the 4 seasons with the Cardinals, Leinart managed a career start record of 7-10, with the football scoreboards showing 14 touch downs, 20 interceptions and 3,893 yards. In 2010, he was acquired by the Houston Texans, for whom he has yet to play a game.
19. T.J Duckett, RB: Atlanta Falcons – he was the 18th pick in the 2002 draft. Even though Duckett has competent career stats, as fate would have it, he wasn't able to perform well for the Falcons.

20. David Terrell, WR: Chicago Bears – he was the 8th pick in the 2001 draft. For the past 10 years, the Bears have been frantically searching for a reliable wide receiver; with Terrell they thought they hit gold! However, in the 4 seasons he played for them, Terrell managed a very disappointing receiving average of only 12.5.
21. Charles Rogers, WR: Detroit Lions – he was the 2nd pick in the 2003 draft. Analysts compared him to Randy Moss, which created undue hype about him. Consistent injuries and substance abuse problems were the least of his problems (which speaks volumes about his ability!)
22. Justin Harrell, DT: Green Bay Packers – he was the 16th pick in the 2007 draft. The Packers don't get it wrong much, but with Harrell, they were way off the mark. In the 4 years since his induction into the team, Harrell has been surrounded by fitness problems, playing only 14 games. It is highly unlikely that he will make the 2012 team.
23. Troy Willianson, WR: Minnesota Vikings – he was the 7th pick in the 2005 draft. After Randy Moss, the Vikings were in need of an outstanding wide receiver. However, unluckily for them when they drafted Williamson, they drafted a player with the proverbial holes in his hands!
24. Jonathan Sullivan, DT: New Orleans Saints – he was the 6th pick in the 2003 draft. In his 3 seasons, he started only 16 games and was never able to stop the ball effectively.
25. Ron Deyne, RB: New York Giants – he was the 11th pick in the 2000 draft. The Giants had big hopes for the powerful Dayne, but after 4 seasons and slightly over 2000 yards later, it was clear that he wasn't!
26. Jerome McDougle, DE: Philadelphia Eagles – he was the 15th pick in the 2003 draft. The six years he was with the Eagles, were marred by various injuries due to which he was able to play in only 37 games and managed only 3 sacks.
For more information, go to:
http://www.nfl.com/draft/2011