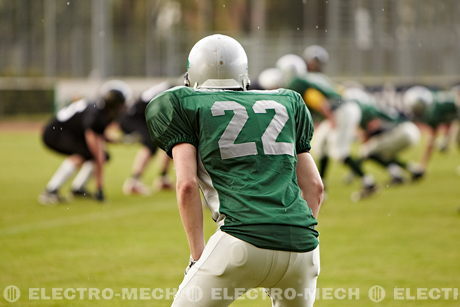 The 32 teams have cast their dice, signaling the all-too-anticipated NFL Draft 2011 as officially complete. 3 days and 7 rounds are a lot to process, therefore, in this football scoreboards feature, I have taken look at what the teams were looking for on D-Day and what they got.
Atlanta Falcons – the team was in need of a WR, DE and a good pass rusher. In an aggressive move, they traded away 5 picks to the Browns in an effort to get their hands on WR Julio Jones. Next, the Falcons drafted OLB Akeem Dent; however, they could've picked a far more able draft. Later, they drafted Cliff Mathews at DE.

Baltimore Ravens – the team needed an OLB, WR, CB and pass rusher. The Ravens quickly filled in their ranks by drafting the talented, but troubled, CB Jimmy Smith. Next, they added WR Torrey Smith and OT Jah Reid have the potential to start right away. On day 3, the Ravens made sure they got the biggest bang for their buck which is why they selected WR Tandon Doss, CB Chykie Brown, DE Pernell McPhee, QB Tyrod Taylor and RB Anthony Allen. A great draft for the Ravens, and expect them to continue last year's success, and light up the football scoreboards next season!
Chicago Bears – the team needed to fill their offensive line, DT and DE holes, which they did by drafting OT Gabe Carimi and DT Stephen Paea. Unable to fill their DE holes at the drafts, they are now looking into a free agency for a prospective DE.
Detroit Lions – on D-Day the Lions went shopping for a CB, Defensive lineman, OLB, WR and ILB. On their way home, their shopping bill looked like this: DT Nick Fairley (Check), WR Titus Young (Check), RB Mikel Leshoure (Check?), OLB Douglas Hogue (Check), OT Jonny Culbreath (Check). The Lions could've shopped more efficiently had they used their draft picks more sensibly because, let's face it, the team didn't really need a RB!
Green Bay Packers – even though they took away the Lombardi, they felt the team still had a few spots of WR, Tackle and OLB to fill. The Packers made the most of their draft picks and selected players that would add value and gel perfectly with the existing roster. They drafted Derek Sherrod, WR Randall Cobb and OLB D.J Smith, D.J Williams, Davon House and Rick Elmore.
Houston Texans – on D-Day the team found themselves lacking a DE, OLB, CB and safety. They made the most of their draft picks by selecting talented players who would fill their holes: DE J.J. Watt, OLB Brooks Reed, CB Brandon Harris and safety Shiloh Keo. They also drafted this year's Mr. Irrelevant DE Cheta Ozougwu.
Indianapolis Colts – on D-Day the Colts decided finding an OLB, Safety, WR and CB was their priority. They drafted a solid tackle Anthony Castanzo, OLB Ben Ijalana, DT Drake Nevis, RB Delone Carter and CB Chris L. Rucker. However, they failed to find a WR or a safety that might have been a good enough fit for the team.
For more information, go to:
http://www.nfl.com/draft/2011