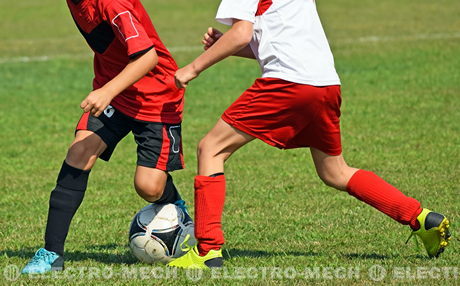 The historical rivalry between two teams can make matches particularly interesting. A long term and passionate rivalry can attract spectators turn in huge numbers, and motivate the players to put in their best performance. The result can be some of the most intense soccer you will see. In this soccer scoreboards feature, I have taken a look at the five greatest international soccer rivalries of all time.

5. Portugal vs. Spain
Whenever these two countries clash, we can expect to witness an intense encounter. The reason behind this bitter rivalry is because the two countries share a long border, and animosity has existed between them since the time of independence. The two sides played each other in 1921 for the first time when the soccer scoreboards showed that Spain won 3-1. After the first match, Spain did not lose a single match against Portugal for 25 years. Portugal finally ended Spain's winning streak in 1941, 4-1. Nowadays, the rivalry is as strong as ever, but Portugal in recent years have been on the back foot, as Spain have become the champions of Europe and the World.
4. England vs. Germany
One of the most heated rivalries in soccer is England vs. Germany. The two sides have played against each other on a number of occasions with both the sides winning 12 matches each and 3 ties. The most crucial match which the rivalry was founded on was the World Cup Final in 1966. The game was won by England but is still regarded as controversial because according to the German fans, the referee's decision was biased.
3. United States vs. Mexico
One of the world's greatest rivalries in soccer is United States vs. Mexico. The two sides do not have the world's greatest players but they can sure but on a show! When they first played each other, the rivalry was not as intense as it is today. As soccer is attracting more and more fans in the US, this rivalry is reaching new heights. Although the US has improved massively in the last two decades, Mexico is still a bigger footballing power. Not for long though, me thinks.
2. Argentina vs. Brazil
The two largest countries in South America, these two sides have been rivals since day one. They first played each other in 1914 and a match between these two has always been a visual treat for all soccer fans. Today these two teams are the best in business (apart from Spain) and their match ups are invariably classics.
1. Italy vs. France
Two of the most accomplished sides in soccer are two of the biggest rivals. These two countries share borders, are equally as successful and soccer is a big part of their culture, which is the main reason behind their rivalry. Their last great meeting was in the World Cup final 5 years ago, which Italy won. It was a classic, intense encounter between two old enemies!
For more information on the Italy/France soccer rivalry, go to:
http://en.wikipedia.org/wiki/France_and_Italy_football_rivalry