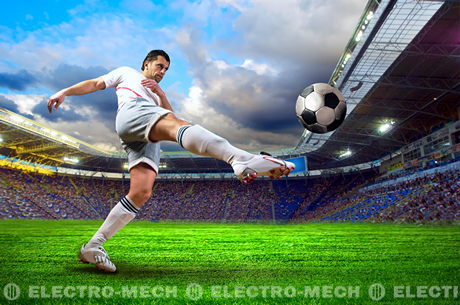 In a soccer scoreboards feature, I have looked at the career (so far!) of one of the brightest new talents in Spanish soccer: David de Gea.
The success of Spain in the Euro Cup and the World Cup has bought the Spanish football players into the limelight, and they truly deserve it. Iniesta, Xavi, Puyol, Villa and Casillas are the top Spanish players and have all been on top form this season. Casillas played a major role in the victory of Real Madrid in the Copa del Rey title. Spain has produced many great players and the rise this season of another Spanish star David de Gea comes as no surprise.

This young player is a goalkeeper and plays for Atletico Madrid, a club he has been with since he was 10 years old. The soccer scoreboards show that he has been a part of Spain's under 17, under 19, under 20 and under 21 teams. He helped the Spain's under 17 team to win the Champions League and take the runner up position at the 2007 under 17 World Cup.
At the age of 20 he already has 2 European medals. He has been a part of Atletico club's eight time success in the Europa Champions League and this partly due to his tremendous save whilst playing Inter Milan were they able to beat them. His success is also due to the immense trust that the club has in him. The President of the club praised him by saying "He has all the attributes to go on and become a world class goalkeeper. The calmness he displayed in such big games was tremendous; he has great nerve."
He was a part of the 30 men squad that was selected for the 2010 FIFA World Cup, but unfortunately he could not make it to the final 11. His career so far has been something that every new player dreams of. He truly is an extraordinary goalkeeper and every club wants him to be in their team for their coming season. Big clubs like Arsenal and Chelsea have shown strong interest in David de Gea but in vain.
Currently the controversy that surrounds him is revolving around the proposed deal with Manchester United. The media has reported that David has signed the deal with Manchester United and he will be replacing the number one keeper Van der Sar next season as he has announced that he is retiring. David has denied the deal and said "I've been with Atletico for many years and have a real affection for the club. If Atletico want to fight for me then it would be very difficult to leave. It is my club forever." His future is completely in his hands and all we can do is wish this immensely talented young player all the best!
For more information, go to:
http://en.wikipedia.org/wiki/David_de_Gea