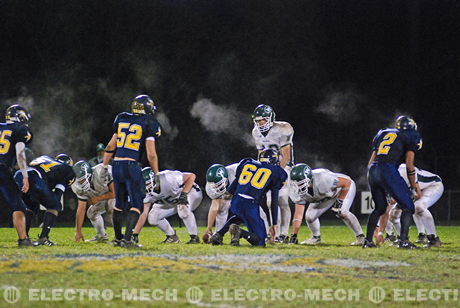 No game of football is complete without the kind of rivalry we see in the NFL today. A long history of great match ups, two of the best players in their respective positions coming together, two teams from the same corner of the country: their are a number of factors that bring about the most passionate rivalries in the NFL. In a football scoreboards feature, we look at the five best rivalries of them all:

5. Dallas Cowboys and Washington Redskins
The Cowboys and Redskins have one of the most intense and greatest rivalry in the NFL. Their rivalry is long-standing, and can be traced back to 1960 when the two teams played each other for the first time. Since their first match, both teams have met each other in every season. Their matches tend to be exciting and a great advertisment for the NFL. As of now this rivalry has faded somewhat which is why it is at number 5. A few years back it was probably the greatest of them all.
4. Chicago Bears and Green Bay Packers
The rivalry between the Chicago Bears and Green Bay Packers is the longest in the history of the NFL. This rivalry was at its peak when Brett Favre played for the Packers as a quarterback. He was an outstanding player and he played for the Packers for a major part of his career. Since he left, this rivalry has faded a little but still there is a lot of fire between these two teams when they are on the grid.
3. San Diego Chargers and Denver Broncos
These two teams play each other every season, and whenever they play something unexpected seems to happen. For example, in 2008, the famous fumble that was ruled as an incomplete pass. For some reason such incidents take place with great regularity in matches between the Chargers and Broncos.
2. New England Patriots and Indianapolis Colts
Patriots and Colts have possibly the greatest rivalry in the history of the NFL. When these two teams meet everyone knows what they will witness – an amazing offensive battle. The Patriots are the dominant team in this rivalry, and overall the more successful team. As for the records they have a 7-5 win/loss streak over the Colts.
1. Baltimore Ravens and Pittsburgh Steelers
If the Patriots and Colts aren't at number 1, then it's obvious that the Ravens and Steelers have to be on the top. Their rivalry is the best in the league. Whenever these two teams meet you can expect a nail biting match overflowing with noise and passion. The rivalry is a product of how close the two cities are to each other, and a reflection of the rivalry between the two cities in every single respect. The football scoreboards show that the Steelers are ahead in the records at 19-10.
For more information on the NFL, go to: nfl.com