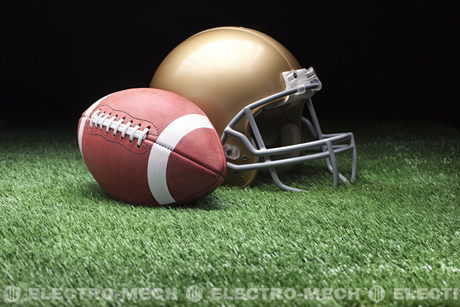 With the football scoreboards 011 NFL Draft day coming up, teams are scampering to acquire that player whom they think might turn the tables around for them, or keep them where they are at the top. However, as history has repeatedly shown us, no matter how good a player looks on paper; his ability to support the team and play well within a unit can be an entirely different aspect. With 28th April, 2011 just around the corner, let us take a look at the most disappointing draft picks of the last decade from 9 of the 32 NFL teams.

1. Kyle Boller, QB: Baltimore Ravens – Boller was brought into the team to replace the terrible Trent Dilfer as QB. He was the 19th draft pick in 2003 and the Ravens expected great things from him. However, even though backed by a spectacular defense, Boller was just as successful as Dilfer and completed his tenure in Baltimore with the football scoreboards showing 20-22.
2. Mike Williams, OT: Buffalo Bills – Williams was the 4th pick in the 2002 draft and was supposed to be the savior of the Buffalo Bills. However, 4 years and some very disappointing stats of only 30.75 allowed sacks later, it was clear that Williams and the Bills just weren't meant to be.
3. David Pollack, ILB: Cincinnati Bengals – Pollack was more of a very unlucky draft pick than a disappointing one. As a rookie, Pollack showed great promise, but as fate would have it he broke his vertebrae while tackling Reuben Droughns.
4. Courtney Brown, DE: Cleveland Browns – A team can't do much wrong by drafting the 1st overall pick in a draft, but that is exactly what happened with the Browns in the 2000 NFL draft. In his 5 years with the Browns, Brown managed to force a total of 6 fumbles!
5. Willie Middlebrooks, DB: Denver Broncos – he was the 24 draft pick in 2001, and in the 3 seasons he played for the Broncos he managed exactly ONE sack!
6. David Carr, QB: Houston Texans – As the 1st pick in the 2001 draft, Carr was not without talent, but with the Texans, he was without a good defensive side behind his back. Texans' defense was so awful, that they let Carr manage a season-high for the most number of times sacked at 72.
7. Marlin Jackson, DB: Indianapolis Colts – when it comes to the Colts, they don't usually get wrong with a draft pick, but with Jackson as 2005's 29th draft pick, they did.
8. R. Jay Soward, WR: Jacksonville Jaguars – Soward was the 29th draft pick in 2000, he had ample skill but how could the Jaguars have known about his attitude? Soward never made an effort, which is why in his year old NFL career, he accomplished almost nothing.
9. Sylvester Morris, WR: Kansas City Chiefs – as the 21st pick in 2000, Morris had a lot of potential which he showcased only in his rookie year, with 48 catches for 678 yards. Unfortunately, that was the only year he performed.
For more information on the NFL draft, go to:
http://en.wikipedia.org/wiki/National_Football_League_Draft