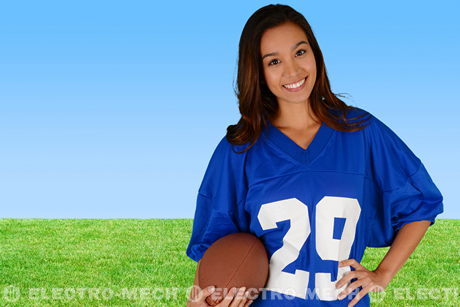 The football scoreboards 2010-2011 season was finally put to rest by the clash between the Green Bay Packers and Pittsburg Steelers in the Super Bowl XLV, with the Green Bay Packers emerging victorious and crowned as the best team of the season. The game was filled with great moments, the least of which was Christina Aguilera botching the national anthem lyrics! Therefore, before all of us start anticipating the 2011-2012 season, let us glance back at the game to see what the Pittsburg Steelers could have and should have done differently to have lifted the Lombardi trophy. So, here is a football scoreboards list of things, which if the Steelers had done, or not done, might have had a big impact on the final result!

1. Au Contraire: Ben Roethlisberger – Sure, this list is about things that Steelers could have done or should not have done, but the Quarterback Ben Roethlisberger deserves an honorable mention for the contrary. He is the ONE thing that the Steelers actually got right! Sure, the Green Bay Packers won the night, but Big Ben was by far the star on the field (at least, as far as this writer is concerned!) He gave the Steelers a fighting chance when he pulled his team out of the rut when trailing 21-3 and 25-28 at the fourth quarter. Despite his two interceptions and the failed final drive, BR managed to produce an EPA of 11.6, 0.99 EPA, which is better than his nemesis and the game's MVP: Aaron Rodgers.
2. The Mendenhall Fumble – The Steelers had 3 turnovers against the Packers' ZERO! However, the turnover that probably cost the Steelers the game was when GB's linebacker Clay Mathew succeeded in making a solid hit right on the ball with his right shoulder, and knocking it free from Rashard Mendenhall in the Packers 36 yard line. The fumble then paved the way for the Packers to gain 55 yards in 8 plays. In the 8th play, Rodgers targeted Jordy Nelson (despite his many drops, managed to hold onto this one!), who led the GB's into the 10 yard line, ending in an 8 yard pass from Rodgers to Greg Jennings in the end zone, which built a lead of 28-17. It seemed as if the Steelers offense had butter fingers!
3. The Steel Curtain, made of Steel no more! – The Steel Curtain that day was made by, well, something far weaker than steel! In fact it was so weak; it was practically invisible on the field. As already mentioned, the Steelers defense was so below par that it could not manage a single turnover from the Green Bay Packers! The Steelers defense stars Troy Polamalu and James Harrison were, to put it kindly, not the stars they were supposed to be. Polamalu only managed 3 tackles during the game, while Harrison managed a single sack on Rodgers but not much more.
For more information, go to:
en.wikipedia.org