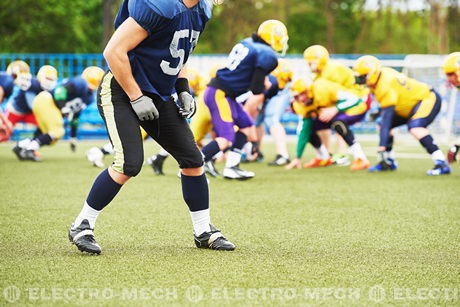 In a football scoreboards feature, we will dedicate this article to fantastic NFL teams throughout the ages, who for one reason or another did not win the grandest prize of them all.
The Dolphins in 1984: In Super Bowl XIX, the Dolphins were given a lesson by the 49ers, with the football scoreboards showing 38-16. This was, however, after the Dolphins had destroyed almost every team it had come across that year. Their record for the season was 14-2, and they had racked up an impressive 513 points. 84 had really been a great year for the team. It was the first season for Dan Marino, and it was one of the best QB seasons the NFL had ever seen. He threw a record 47 touchdown passes, which destroyed the previous record of 36. His 5084 passing yards record for one season has still to be beaten, 25 years later.

Dallas in 1978: They won the Super Bowl in 77, and then stormed through the regular season 12-4. They were second in offense and second in defense. However, they could not get past the Steelers in what was a heavyweight Super Bowl contest. The Cowboys could have tied the game in the third quarter if the backup tight end Jackie Smith had not dropped an easy catch. Instead, they only made a field goal, and in the end lost 35-31. The 78 Steelers were the winners, but the Cowboys were winners too. Just a few years later Jackie Smith was elected to the Hall of Fame.
The 49ers in 1991:With big names such as Montana, Rice and Lott, the Niners (who were at 15-2) were playing at home in the Championship Game. They had a one point lead with just 2 minutes remaining, and the ball at the 20-yard line. Surely they were going to the Super Bowl for the third year in a row! Roger Craig just needed to protect the hook, but he fumbled and the New York Giants got the ball. The Giants then proceeded to march down the field and they scored a game winning field goal as time ran out. Craig never touched the ball again for the 49ers.
The Bills in 1991:The Bills lost out due to a last second missed 47yard field goal by Scott Norwood that would have given them the victory. They were 15-3 on the season, and in their two AFC playoff games they had scored 44 and 51 points. The missed goal led Norwood to being dubbed the biggest chocker in the history of the game. However, the Bills defense had allowed New York to dominate the game for long stretches, and New York's defense pounded the Bill's attack. Buffalo lost out in the next 3 Super Bowls, and these losses were made all the more painful after the defeat in Super Bowl XXV.
To find out more, go to:
en.wikipedia