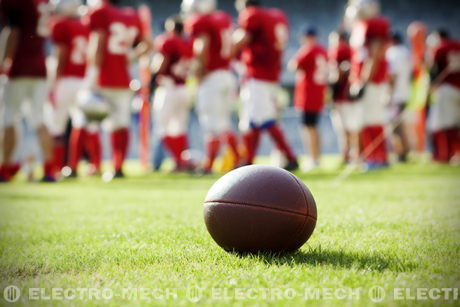 Yesterday, I analyzed the most disappointing draft picks for 9 of the 32 teams in the NFL. Today, in a continuation of this football scoreboards feature, I will take a look at the next 7 teams.
10. Ted Ginn Jr., WR: Miami Dolphins – he was the 9th pick in the 2007 NFL draft. The Miami Dolphins made a much criticized decision when they selected Ted Ginn over Brady Quinn. However, even if they had gone with Quinn, he too would be on this list. He may have been a competent return man (the football scoreboards showed 3 TDs for the Dolphins), but he was never a competent receiver.

11. Daniel Graham, TE: New England Patriots – he was the 21st pick in the 2002 draft. It is very rare that the Patriots draft a player who turns out to be a disappointment. However, Daniel Graham came close. His blocking skills were good, but his passing game was virtually non-existent. He may not be a complete disappointment, but he did not perform to the extent of the Patriots' expectations.
12. Vernon Gholston, OLB/DE: New York Jets – he was the 6th pick in the 2008 draft. Considering that he was among the top 10 picks for that year, he was a great disappointment. In the 3 seasons with the Jets, he managed only 34 tackles and 0 sacks!
13. JaMarcus Russel, QB: Oakland Raiders – he was the 1st pick in the 2007 draft. Many thought he had the skill and potential to be a Hall of Famer in the future. The Raiders had attached all their hopes with him and signed a 6 year $31 million contract (cut in 2010!) In 3 seasons, he managed 18 TD accompanied with 23 interceptions, along with several personal problems.
14. Kendall Simmons, G: Pittsburg Steelers – he was the 30th pick in the 2002 draft. The Steelers have never drafted a disappointing player; however, the player who did not meet the expectations on him in this decade was Simmons. He was a consistent performer, but unluckily he got injured a lot and had problems with his health.
15. Sammy Davis, CB: San Diego Chargers – he was the 30th pick in the 2003 draft. The Chargers tried everything, but in his 3 years with them, Sammy Davis never accomplished anything to write home about.
16. Adam "Pacman" Jones, CB: Tennessee Titans – he was the 6th pick in the 2005 draft. In the 2 years he spent with the Titans, he managed a receiving average of 15.5% only.
17. Rashard Anderson, CB: Carolina Panthers – he was the 23rd pick in the 2003 draft. The 2 seasons he played with the Panthers, he had below average stats and a 2 season suspension for substance abuse, showing that they were better off without him.
For more information, go to:
http://www.nfl.com/draft/2011