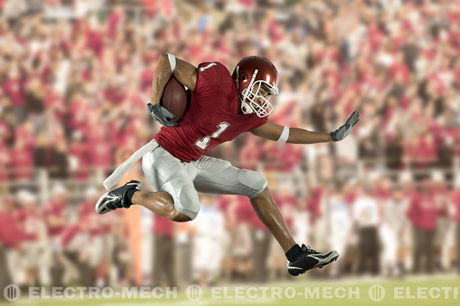 Jake Locker from Washington and Christian Ponder from Florida State are in a dead heat for the top rating amongst quarterbacks, but they are very different prospects and possess completely different skill sets. Christian Ponder has been called more NFL ready even though he does not possess the prototypical size of a quarterback, whilst Jake Locker has fantastic physical skills, a very strong arm and is very quick. What everyone agrees on is that both these players are incredible prospects and NFL football scoreboards across the nation will be showing their name in the near future.

The ratings put out by the National scouting service this week have been heavily discussed. Of particular interest is the quarterback rating, where the service gave Christian Ponder from Florida State and Jake Locker from Washington the same rating of 6.7.
Many people are convinced that Jake Locker is a much better quarterback prospect than Christian Ponder, due to his athleticism and big arm.
Let's take a closer look at both quarterbacks so as to compare and contrast their strengths and weaknesses.
Arm strength: Ponder's is reliant on precision and timing, whilst Locker bases his plays on quickness of foot and general athleticism. Ponder has great good touch on practically all of his throws, but Locker is a much greater deep ball threat and is incredible at deep vertical throws.
Accuracy: Ponder's accuracy is based on timing with his receivers and not on arm strength. Because of that, Ponder is much more accurate in the underneath areas due to his timing with the receiver, whilst Locker's accuracy is based more on his arm strength. When it comes to locating passes outside the numbers, he is better than Ponder.
Decision making: Locker's athleticism was previously a detriment to his decision making, but he has improved this part of his game. Ponder is as intelligent a quarterback as there is in college football this year.
Athleticism/mobility: It has been reported that Ponder has the quickest short shuttle time in Florida State. Despite this, Locker wins this one. It was reported that he ran a 40 yard dash and the scoreboard showed 4.4 seconds.
Size: Both players are similar in height. Ponder is 6'2 and Locker is 6'2 1/2. However, Locker is considered to be considerably stronger, and he weighs 15 pounds more.
Conclusion: These two players are without doubt the top two senior quarterbacks in the US. Locker undeniably has an enormous amount of potential, with his fantastic athleticism and arm strength. Ponder has more accuracy, intelligence and timing.
Each player is capable of doing something the other isn't. It would be perfect if we could combine the strengths and advantages of these two players into one!
To find out more about the 2011 draft here go to: sportsillustrated.cnn.com