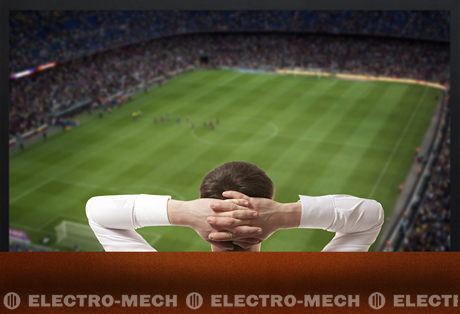 Designing a soccer jersey is a tricky business and one that has changed from a plain necessity to an outright fine art. A well crafted look can turn a team into both popular and iconic or make everyone do a double-take, asking "what were they thinking". Some of the best soccer jerseys that stand out are memorable and recognizable, and, after all, in marketing, that's the name of the game; especially when you see the team colors on the electronic scoreboard.

It may come as no surprise that the design of a winning soccer jersey has transitioned from simplicity to the hiring of top world designers. There is a certain flair that needs to be expressed in a soccer jersey, and it should include a blending of the team colors, the sponsors and the fit.
Some of the world's best soccer jerseys have fused elegance and panache, to create a memorable look. Argentina is one example of a soccer jersey that reflects both action and style. Wales took a more retro approach with a vibrant shade of orange and a single golden stripe. The Ukraine stepped up to the plate as the first team to include ghosted image graphics, potentially setting a new trend. Scotland added the ghost image of their national flag on deep rich blue.
The addition of subtle graphic images as part of the soccer jersey is becoming more popular, and Gabon has added the panther, their national animal, in a bold image. France has taken a step back to the classic white with striped sleeves and may be a smart move, as the white stands out with the reflection of the outdoor sun. Senegal has taken graphics to the next level with a subtle embossed baobab tree, their national tree, on white. Camaroon uses a deep green soccer jersey with an intimidating lion graphic on the front. China's brilliant red soccer jersey has just a hint of a graphic of a great dragon.
Another trend in the soccer jersey world is color fading. Algeria used the green to white fading, pulling off an excellent look. Ghana selected a fading choice in colors that represent the African sunrise. Impressively designed, for a unique color scheme that can also be displayed on an electronic scoreboard.
Other countries, such as Belgium, made the choice to stay-the-course with their traditional colors and no changes. Belgium continues to use their flag colors of red, yellow and black. Portugal uses a base white soccer jersey with a blaze of their national cross, boldly displaying across the front. The Ivory Coast uses a combination puma and elephant graphic on a boldly orange-toned jersey. Brazil maintains its soccer history with their bright deep blue and golden yellow accents on the arms and collar.
Spot color has historically been noticeable and eye catching in the marketing world. Poland uses a white soccer jersey with a large red stripe and multiple logos in matching tones. Austria joins the classic look with a base white and a touch of black with logo on one shoulder.
Looking way too cool, Northern Ireland made a choice of solid black with rich green striping on the shoulders and arms. While Slovenia selected a brilliantly bright blue combined with the Nike color stripes. Australia also has a look that is more trend setting, with a deep navy blue, donned with a thick golden stripe down one side, shoulder to hip. The Dutch have joined the fray with a new base black and a touch of orange on the shoulder and the Dutch Lion logo. New Zealand jumped way out in front, with a redesign in black and silver; definitely a take charge look. Uruguay goes the opposite, with white and just a touch of sky blue on one shoulder; classic styling.
Greece's base white has been combined with a simple, yet attractive combination of side cross fading blues, complimented with darker blue accents. Spain has a rich sky blue with cross action, shoulder to hip graphics that appear akin to a sash.