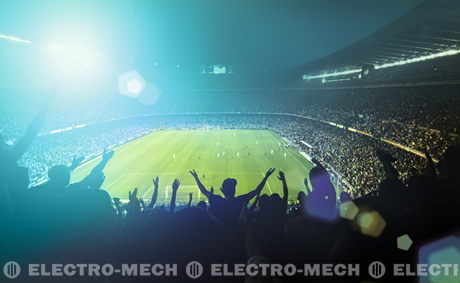 In a soccer scoreboards feature, I have found out who the best paid players are in soccer, and asked, are they worth it?
Soccer players are now known to be some of the richest people on the planet, and this has all come about in the last ten years or so. Their teams spend outrageous sums of money on them and the expectations on them from the management and fans alike are huge. Some of the players who are earning a huge weekly wage have justified their payment, while others are earning way more than they deserve. Here are the top 5 paid soccer players in the 2020-2011 season, with a 1-5 rating for how much they deserve their high fee.

5. Wayne Rooney – $13.4 million
Yes! Rooney is fifth on this list! Rooney has had all sorts of problems during his career. You name it and there is an issue with this man. Rooney had some serious problems last season with the management of Manchester United but still managed to grab a contract worth $13.4 million. Despite his overall mediocre performances this season, he will be remembered for his impressive performance in the Champions League!
Rating – 3. Not worth it, but if he can reach his best form next season then he deserves to be one of the highest paid players on the planet.
4. Yaya Toure – $14.1 million
Being quite successful with Barcelona, Yaya Toure now plays for Manchester City, and he was undoubtedly one of city's best trades. He now plays alongside his brother Kolo Toure, who is also a talented player. When Yaya was with Barcelona he showed the world what he was capable of, but we got to know more about his talent and capabilities when he led Machester City to the FA Cup Trophy this year.
Rating – 4. A great season for him, but his billionaire boss pays him more than he'd get anywhere else.
3. Fernando Torres – $14.1 million
Regarded as one of the world's best strikers, Torres left Liverpool for Chelsea where his performances were terrible. The soccer scoreboards showed that he scored only 1 goal in 18 matches and could not fit into the team. Fernando Torres needs to show us why is he worth a contract of $14.1 million. Currently I think that he is past his prime and is overrated.
Rating – 2. Maybe he'll get back to where he was, but as things stand, he's a waste of money
2. Lionel Messi – $14.1 million
What? Torres and Messi get the same wage? Yes! The world's best player is worth every single penny that Barcelona is spending on him. He improves with every game and there truly is NOTHING that can stop him. He scored 53 goals in the 2010-2011 season and led his team to victory in the Champions League for the fourth time!
Rating – 5. Worth every cent, and quite a lot more!
1. Cristiano Ronaldo – $17 million
I think that this guy is overrated! 2010-2011 season was disappointing for Real except for the Copa Del Rey trophy, the one and only victory over Barcelona for Real this year. Roanldo was not able deliver the kind of performances everyone expects of him. Granted, he scored a lot of goals, but if you watch him week in week out, you will see that he is just too inconsistent.
Rating – 2. Overpaid and overhyped.
For more information on Cristiano Ronaldo, go to:
http://en.wikipedia.org/wiki/Cristiano_Ronaldo