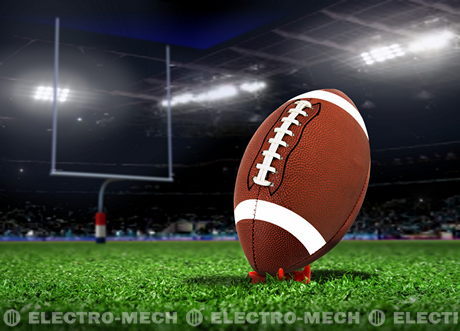 Professional athletes make boatloads of money during their careers but a professional NFL player doesn't necessarily have a long career. Their short time on the gridiron only lasts an average of three years for one of every two pro players. In fact, it is now being reported that 78% of retired NFL players go through bankruptcy or financial duress just two years after their career is over. Though no one in the NFL has the budget of Shaquille O'Neal, lasting just two years after retirement isn't too impressive. With that many cases to choose from, here are they:

1. Johnny Unitas. He was from another era altogether so his earnings were relatively small. After his star football career, Unitas made several investments that did not work out (bowling alleys, restaurants and circuit boards, among others) and ultimately the management of his corporation allegedly hung him out to dry so he had to file for bankruptcy in 1991. He passed away few years later in 1993.
2. Eric Dickerson. From the greatest passer to the fourth leading rusher in NFL history, the list brings Eric Dickerson next. Most well-remembered as a Ram, Dickerson invested in three failed businesses, including a car dealership, after an injury forced his retirement. Dickerson filed for Chapter 11 in 2008, saying all he had left was $10, an old truck and a horse, chickens and pony worth $250.
3. Deuce McAllister. The New Orleans Saint all-time leading rusher is not even retired yet and he is heading for the bankruptcy endzone – sort of. His company (another car dealership!) just filed for bankruptcy after Nissan Finance sued it for allegedly huge unpaid debts. Feels like his career better last a little longer. In fact he made a miraculous comeback from a horrible ACL tear that kept him out of the league for one year.
4. Andre "Bad Moon" Rison was pulled into bankruptcy against his will by creditors of the several unwed mothers he had dodged better than any of the defense men he eluded as an All Star wide receiver. His ex-girlfirends were looking for child supoort of over $1 million and all Andre had left was the $100 he was owed from the Raiders. Don't count him out, though, he already recovered from a major blow when his ex "Left Eye" from TLC– burned down his house a few years back. The former Tupac Shakur buddy is too old to make a comeback in the league so he is teaching athletes… hopefully not finance.
5. Who else? Michael Vick. Just two years removed from signing a huge contract with a $20 million signing bonus and making an estimated $34 million before that, Vick is currently negotiating Chapter 11 bankruptcy. A plea bargain to avoid a dog-fighting conviction left Vick out of the NFL and in jail for 23 months. The NFL will have to decide if he can play again but, if not, look for him anywhere from Canada to Belarus to try and pay back some of his massive $20 million of debt.
6. Travis Henry. Travis was an All Star with a penchant for having kids – 9 in all – before he was convicted to 10 years in prison for drug trafficking. The child support payments were estimated at the time to be $170,000 per year, which drove him into bankruptcy. Well, that and not having a job.
7. Arthur Marshall. Marshall was a wide receiver in the 1990s for the Denver Broncos and the New York Giants before returning to his native Atlanta to play some indoor football. After his career ended, Marshall decided to invest in real estate and…well, we know how this ends. In April 2009 Marshall filed for bankruptcy.
Electro-mech is a scoreboards manufacturing company and living in the sports environment makes us feel dedicated to keep the fans informed on what is going on in the world of sports. We are trying to bring in here the most fascinating and exciting news for those whose passion is sports.