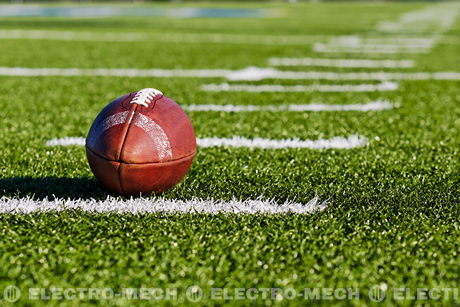 This is a practice started in 1976 by Paul Salata, a former NFL player, who coined the term Mr. Irrelevant. The title is awarded to the player who is the last selected player in the NFL Draft. More often than not, Mr. Irrelevant turns out to be exactly that "irrelevant"! However, sometimes, even though their selecting teams end up cutting them they do break into the team and have to have long careers, with varying degrees of success. Here is a football scoreboards list of the Mr. Irrelevants from the last 6 years, and a glimpse at how their careers have turned out:

6. Andy Stokes, William Penn, 2005 – he was the 255th pick of the 7th round in the 2005 NFL draft, drafted by the New England Patriots as a Tight End with potential, but turned out he didn't have enough potential to remain on the Patriots roster. He only made it to the Patriots training camp, where he was cut and ultimately landed on the Arizona Cardinals' practice squad in the same year. However, he was let go from the Cardinals as well on August 21st, 2006, thus ending his non-existent NFL career.
5. Kevin McMahan, Maine, 2006 – pick number 255, he was drafted by the Oakland Raiders as a wide receiver. He, too, like Andy Stokes failed to come out of the Raiders' training camp with a Raiders uniform. Besides the Raiders, he had brief cameos with the Colts, Chiefs, Panthers and Giants. His NFL career ended with exactly ZERO games!
4. Ramzee Robinson, U of Alabama, 2007 – the 255th pick, drafted as a Corner Back by the Detroit Lions. Unlike a couple of his predecessors, the football scoreboards showed that he made the Lions practice squad of 2007 and the roster in 2008. He played 13 games and managed 25 tackles. In 2009, he played for the Eagles and Browns; currently he is still with the Browns.
3. David Vobora, U of Idaho, 2008 – pick number 252, drafted by the Rams as a linebacker. He made it through to their roster and played 8 games and made fifteen tackles. In 2009, he was their starter OLB for 10 games with 46 tackles.
2. Ryan Succop, U of S.Carolina, 2009 – pick number 256, drafted by the Chiefs as a kicker. With a kicking precision of 86.5% in his rookie season, he looks set to have a good career with the Chiefs.
1. Time Moone, Weber State, 2010 – pick number 255, drafted by the Lions as a receiver. He has an impressive college career with 46 games, 3,602 yards under his feet, 206 catches and 29 touchdowns. We now have to wait and see what the future holds for this guy!
For more information, go to:
nfl.com