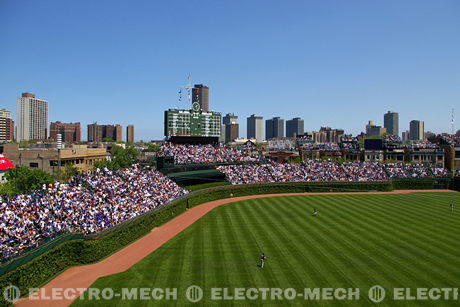 Cumming, Georgia is the kind of smaller town that makes you catch your breathe. There is a grace and charm that can only be attributed to the south. This is an area where people smile, waive and look you in the eyes when they are talking. There is a sincere interest in folks you speak to and a genuineness that seems to be a rarity these days. There is a calm beauty as you stroll around the streets and the town itself is a fine blend of the love of life, country and nature.

There is a deep history in Cumming, Georgia and the town is speckled with many historical landmarks. Of course, if you want to get everyone joining in on a conversation, all you have to do is mention barbeque or the up and coming fair or festival. You see, there is always something going on in Cumming and everyone is invited. Cumming is a reminder of times gone by when towns were really a collection of neighbors and friends and no one ever had to face a challenge in life alone. They all know each other's kids and help out at the church bizarre and school fundraiser.
They also take pride in the Cumming Recreation and Parks Department, that features the kind of sports that you just expect from the town: basketball, baseball, softball, horseback riding, art, fitness, tennis and even baton twirling. They have an excellent swimming area with a variety of swimming sports and lessons. The people of the town are very supportive of their sports, as they see this as part of the life they all share and a message of health for all of the generations. Any game or event that is held is attended by most of the town and everyone gets involved.
Most recently, it seemed that many noticed something missing at the various sports events, a high technology scoreboard. It was discussed and researched and they realized that a scoreboard for any of their event would be a direct reflect on the town itself. In today's high technology world they wanted the best for the Cumming Recreation and Parks Department, so they met, talked and decided to get not one but two new electronic scoreboards from Electro-Mech Scoreboard Co. for Cumming City Park. These scoreboards will have all of the bells and whistles that will be guaranteed to bring a smile to the team faces and cheers from every fan that attend any baseball basketball or other sports games. To support the cause, the various Booster organizations agreed to get together to raise enough money to pay for half of the scoreboard cost.
There are many areas of the country that can learn a lesson from the people in Cumming, Georgia. They have created a safe haven for themselves and their children and this is a rare thing in today's society. This is a place where we remember how and why our country was founded and have a reminder of the kindness and friendship that we need in life. Cumming, Georgia is a place we all would like to call home.
Sources:
http://www.forsythnews.com/section/4/article/14341/
http://www.cityofcumming.net/