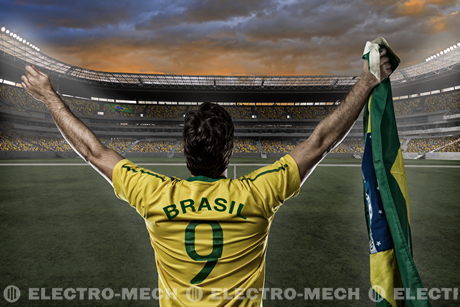 In this soccer scoreboards feature, I have taken a look at the top 5 free kick specialists the soccer world has ever seen. Having a free kick specialist in the team gives it a great advantage, and most teams have at least one free kick specialist in their ranks. Here are my top five favorite free kick specialists to have ever played.
5. Ronaldinho
The Brazilian has an amazing ability to hit a free kick. The England fans know this better than anyone and to this day they can't forget Ronaldinho's 35 yard free kick in the 2002 World Cup as a result of which England lost and were sent home. Other than this one there are many instances when Ronaldinho won matches for Brazil with his free kicks and left the opposing goalkeeper looking foolish with the amazing spin he could get on the ball!

4. Andrea Pirlo
The Italian is a magician! He makes the free kick look so easy, and there truly are only a few players that can match his ability in this field. He is famous across Europe for his free kicks and for the incredible accuracy that he can get from such long range.
3. Christiano Ronaldo
This man needs no introduction! He has conquered the hearts of many football fans because of his incredible footballing abilities, and one of his many amazing abilities is his powerful free kick. Though he is not that consistent, if he gets it right then there is nobody that can save his shots. He hits them in such a way that he generates incredible and unpredictable swerve on the shot, making it especially difficult for the goalkeeper.
2. Juninho Pernambucano
The Brazilian is one of the best free kick takers the world has ever seen. He earned fame for his free kick when he played in France for Lyon, where he scored countless fantastic goals. He scored a record number of free kick goals i.e. 44 during his career in France. If you still have any doubt about his abilities, ask the goalkeepers he has played against!
1. David Beckham
No points for guessing the number 1! Beckham revolutionized free kick taking and took it to another level. The free kick that he is most remembered for is the one against Greece in 2001, which took England into the World Cup finals. He has helped Manchester United, Real Madrid and of course England with his free kick taking ability and is only the 5th player in the history of soccer to score two or more free kicks in the World Cup.
For more information on David Beckham, go to:
http://en.wikipedia.org/wiki/David_Beckham