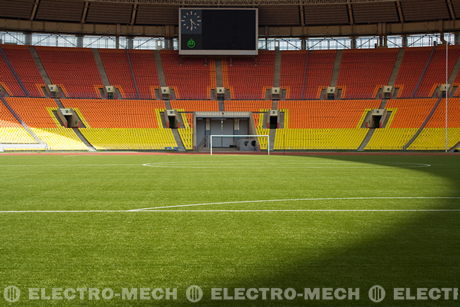 A bad season isn't something that is rare for even the best players. This season there were many players with great talent who disappointed, and in this soccer scoreboards feature, I have taken a look at the worst offenders. Here are 4 players that really need to prove their worth in the next season.
Kaka
Unfortunately, Kaka got injured just when he was in the prime of his career and as a result he lost his form. His form was great when he was with AC Milan but since he has been traded to Real Madrid, something is not right with him, and he has not played up to his potential or been able to gel with the Real Madrid players. In order to become a regular member of the starting team and to match up to Ronaldo he has to be nothing less than the best!

Wayne Rooney
Despite his good performances in the Champions League, this man needs to work on his fitness. One injury got him to a position where he was almost out of Manchester United for good. Rooney had a better second half of the season, which includes his performances in the Champions League, but the first half of the season was a disaster. His next season will be an extremely important one for him, as a repeat of this season and he may fall out of the England pecking order.
Cesc Fabregas
The Gunners' captain, Cesc Fabregas seriously needs to prove himself as a leader as well as a player. Being a member of the World Cup winning squad isn't enough! He needs to keep himself fit and do whatever it takes to bring glory to Arsenal – who hasn't won anything since 2004. There are strong rumors that he might move to Barcelona over Arsenal but nobody knows if he actually will, and if he doesn't play to his abilities this next season his chance to play for the best team in the world may be gone forever.
Steven Gerrard
The hope of Liverpool, Steven Gerrard has had a couple of average seasons. He hasn't been playing his best, and he hardly gets on the soccer scoreboards anymore, despite that fact that he used to score as many goals as a striker. Liverpool fans have waited long for a title, and now is the time for it to happen. Gerrard's next season should find him with a lot of fresh talent around him, and if he can reach his previous heights, then Liverpool do have a change of getting to the top.
For more information on Steven Gerrard, go to:
http://en.wikipedia.org/wiki/Steven_Gerrard