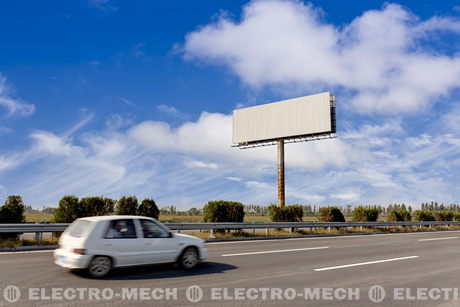 There are many features in high quality led advertisement scoreboards that separate them from the inferior models. There are many things that you should look for in a led billboard. You need a high quality scoreboard that can also function as scoreboard advertising. You need a led billboard that is durable and that will last you a long time; one that is from a well known respected company. Why shell out a lot of money towards a led billboard only to have to get another a few years down the road? You also need a billboard that won't break the bank in both the long and short term. High quality led advertisement billboards should also be hassle free and not require exhaustive maintenance.

Quality led advertisement billboards have to be durable and need to last a long time. They are a long term investment that needs to pay for itself through scoreboard advertising, which it will do in the long term. Therefore, getting an inferior led billboard is only going to lead to heartbreak and disappointment. Electro-Mech for example, feature many high quality, all aluminum construction led advertisement billboards that you know will be last many years. You know that if the company doesn't have a decent warranty for their products that they aren't going to stand behind their product and that they most likely have an inferior product. You also need LEDs that will last a long time and not burn out after only a little while.
So besides needing durable construction, billboards for scoreboard advertising should also not be prohibitively expensive when you go to look for one. There are many over-priced led advertisement billboards out there that are of inferior quality and that just won't cut it. Besides not costing a fortune up front, a good led billboard should not cost an arm and a leg for maintenance and for electricity. LEDs from Electro-Mech last 100,000 hours, so you can rest assured that it will last. LEDs also require low amounts of electricity, depending on the model that you are looking at in the market. Many people only focus on short term costs and don't realize that a lot of costs incurred come six months to a year after the original purchase.
I wouldn't consider any purchase that requires a lot of work and money to be fixed as a good investment. I look for things that are made right the first time and so I look for products from reputable companies. Bad purchases take away more than just money, they also cost you time. By having to go back and fix a led billboard all the time, you are doing unnecessary tasks. If you don't shop around and get it right the first time than you are going to end up regretting it. You also should look for a led billboard that when it breaks down won't need exhausting labor to remedy. For all of these reasons, I trust Electro-Mech for all of my led billboard needs.