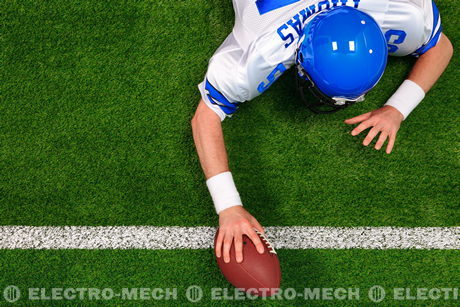 The FIFA Ballon D'or is a European award and was previously given to European footballers only, however, in 1995 the rules changed and non-European players were also declared eligible for this award. In 2007, the soccer scoreboards showed that the rules changed again and now any player of any nationality and playing for any club is eligible for this award. This has also led to an increase in the number of journalists who vote and choose their top five players. This award is given to the player who was the best in the previous calendar year and who has delivered consistently outstanding performances.

This year the three finalists are Lionel Messi, Andres Iniesta and Xavi Hernandez. The soccer scoreboards show that all three players play for Barcelona, and now the million dollar question is who will the FIFA Ballon D'or amongst the deadly trio? Lionel Messi won this award last year but this certainly does not mean he cannot win it this year. He has had a phenomenal season and performed quite well in the World Cup as well. This was a World Cup year and thus much will be evaluated on the basis of his performance at the World Cup. Messi did have a good World Cup though he did not really shine and he failed to help his team reach the finals. However, he has been beyond incredible in the league for Barcelona and has scored 43 goals in just 34 games. His highlight performance this year would certainly be his four goals against Arsenal.
The next contender for the Ballon D'or is Xavi Hernandez. Xavi has been consistent throughout the season and most importantly was a huge part of the World Cup winning team this year. He is a central figure for Barcelona and is known more than anything for his slick passing abilities. Without him the Barcelona team may well have not achieved quite what they did this season. Xavi was terrific in the World Cup and played an important role for Spain as they won the competition.
I think that Andres Iniesta does possibly not deserve the award as much as Xavi or Messi do. He has been sidelined for a large number of games this year. He was successful in the World Cup and he scored the winning goal for his team but is this enough to win such a prestigious award? I peronsally don't think so. Iniesta played really well, but it is hard to say that he was outstanding in the World Cup. But as we all know, this award is given to a World Cup winner which means that either Xavi or Iniesta will win it. Out of these two I think that Xavi deserves the honour, as he is surely the best midfielder in the game at the moment. His link up play and number of assits says it all. Really though, this dynamic Barcelona trio all deserve good things, so whoever wins it, let the best man win!
For more information, go to: en.wikipedia.org