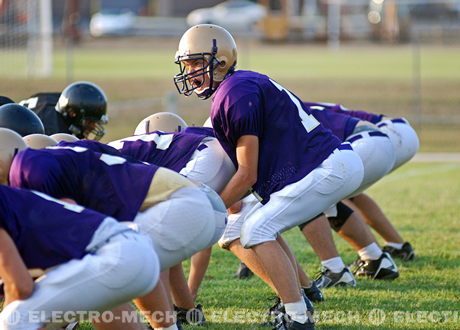 Ranking players in a particular sport is never easy, and ranking a quarterback, is perhaps even harder. Sometimes the statistics of a quarterback cannot be taken as the sole factor in the ranking. Sure, the current statistics of a quarterback are a good pointer towards their greatness, but no more than that! A quarterback can be great even though his statistics may not be the best. What makes a quarterback great? Different experts assign different values to the qualities of a quarterback, because no two quarterbacks are the same in their ability and talent. A quarterback's greatness lies not in his stats because there are many quarterbacks whose greatness lies more in their ability to lead their team and to get out of difficult situations. This is why the list of the greatest quarterbacks in NFL is very subjective. We'll give it a go though!

1.Joe Montana – This is the easiest, as Joe Montana is, without a doubt, the greatest quarterback in NFL history. He never failed to perform in a match which is why he has one of the greatest quarterback performance statistics as well. In his outstanding 15 year career, the football scoreboards showed that Joe Montana accomplished 273 touchdowns not including his 20 rushing touchdowns, he threw for 40,551 yards and made 139 interceptions. He led the 49ers to four Super Bowl wins in his career.
2.Tom Brady – Tom Brady is probably the greatest quarterback of the current era. He, like Joe Montana, is a regular performer with regular season numbers. The Patriots have had him for 8 full seasons, with 3 Super Bowl wins to his name. In his career, up till now, he has made 225 touchdowns with 6 rushing touchdowns (but still a long way from Joe Montana!), 99 interceptions and 30,844 yards worth of throws (lets see if he can reach Montana's stats and throw another 9707 yards).
3.Bart Starr – considered as the greatest quarterback in the 1970's, more commonly known as the dead ball era. He had a brilliant and successful 16 year career with the Green Bay Packers, with 152 touchdowns and 15 rushing touchdowns, 138 interceptions and 24,718 yards under his belt. He holds the record best QB rating of 104.8 in the playoffs.
4.Peyton Manning – thus far in his career, Peyton Manning has made 366 touchdowns with 17 rushing touchdowns, 181 interceptions and 50,128 yards under his belt. Although with the on field exposure he has had (even more than Joe Montana), he should have been higher on this list. Unfortunately a performance in a game earlier this year in February greatly damaged his legacy. However, even then Peyton Manning is arguably one of the best quarterbacks in regular season history.
The above 4 quarterbacks have also succeeded in winning various awards including the Pro-Bowl, first-team All-pro team and the MVP award.
For more information, go to: en.wikipedia.org