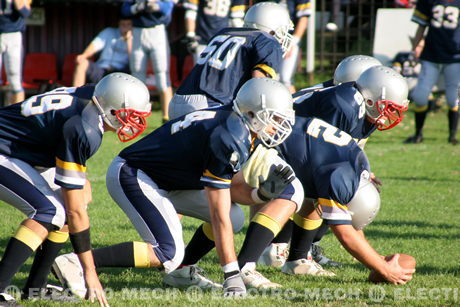 The North American Football League (NAFL) is an amateur football league that was founded in 1999 by Robert Licopoli
The league is intended to create some unity among the previously fragmented world of amateur football in the United States
About 100 teams are members of the NAFL, which operates through a franchise model
Organizational Structure of the NAFL
The North American Football League is a league of amateur football teams in the United States and Canada. The NAFL has four conferences: North, South, East, and West. Each conference is subdivided into two regions. About 100 amateur teams compete in the NAFL, although nearly a third of these will not officially compete in the league until 2010. Past champions include the Indianapolis Tornados, the Kane County (IL) Eagles, and the Dallas Diesel.
A region has four divisions. Divisions are intended to group teams in geographic proximity so that travel time and expenses for visiting teams are minimized. Teams are operated under franchise arrangements with league ownership. The league management includes a president, a commissioner, a general manager, and a director of officials.
Player Requirements
The minimum age for an NAFL player is 18. A player must pay dues to participate and is not paid for playing. A player must supply his own helmet and other safety equipment, but uniforms are supplied by the team. A player must have insurance and sign a team contract that addresses liability issues along with expectations for personal conduct. Teams typically practice twice a week and play one game a week.
Stepping Stone to the Big Time?
NAFL bills itself as a minor league for the NFL. The NAFL hosts an annual combine for NFL scouts. Younger players who are not in college find the NAFL to be a useful venue for displaying their talents for college scouts. The league's network with NFL and college scouts is a major reason that NAFL players are willing to pay their expenses to play.
Fan Appeal
Ticket prices for NAFL games are relatively low, and many teams have cheerleaders. Colorful team logos and imaginative names make for a fun environment. Because players live close to where they play, they often have many friends and family members in their team's cheering section.
League Support for Individual Teams
The NAFL offers a best practices guide for amateur football teams. By joining the league, a team receives marketing support and the opportunity for favorable publicity via the league's playoff format. The league provides financial support for the traveling expenses of teams that qualify for postseason play.
Community Involvement
According to the NAFL web site, the league seeks to give back to the community. The league is an official partner of the NFL Alumni Caring for Kids. NAFL staff, players, coaches, and cheerleaders conduct fundraisers and youth clinics for children at risk.
Additional information can be found at the nafl.org, the website for the North American Football League. The league is operated by a company called 360 Sports Management.
And commentary is only a part what we cover here at Electro-Mech. As an electronic football scoreboards manufacturer, we understand the importance of covering a variety of sports material, especially the latest on trends, controversy and scandal in the world of football.