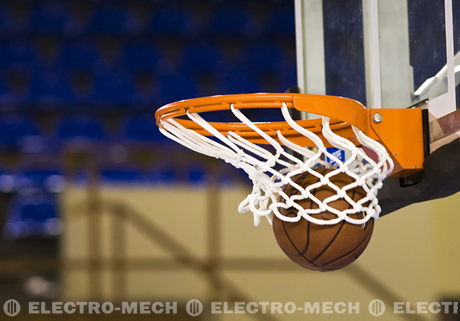 GMs in the NBA get a bad rap. Fans dissect each move with the benefit of looking backwards and razz them unmercifully on forums and message boards for decades to come. But let's face it: sometimes they deserve it. These are 10 draft picks that may be unforgivable because of what was known at the time about these players and the pick that got away.

10. Sam Bowie. This one is so obvious and repeated that I put it down here at #10. Bowie ahead of MJ is a disaster in hindsight but the Trailblazers needed a center and Bowie was an early inside-outside center and seemed a good fit. Probably the last time a team chose for position instead of talent.
9.-8. Tie: Andrea Bargnani and Adam Morrision. These picks were #1 and #3, respectively, in the NBA 2006 Draft. This draft will be remembered for having two great forwards and two (possibly three) great guards–these guys are not on that list. Andrea (shouldn't the name have given it away) was an Italian league softie center who could shoot lights out from the three overseas but that was without anyone defending him. In this league, not a chance. Morrison was supposed to be the next Larry BIrd but outside of coming out of small towns, not a whole lot of resemblance so far.
7. Kenny Green. Actually there were a whole bunch of bad picks in 1985, arguably the most loaded draft in NBA history. This one coming 12th meant more because of who was selected right after him–Karl Malone. Malone was already excellent in his college years but no one knew that he'd deliver so consistently as the mailman in the NBA.
6. Shawn Bradley. In 1993, you had a draft that features standouts like Penny Hardaway, Jamal Mashburn, Allan Houston and Sam Cassell. The Sixers, however, drafted BYU bigman Bradley second for his ginormous wingspan. Bradley quickly adapted to the NBA by getting called for fouls on just about every play he was ever in- using his huge wingspan to pick up fouls while standing 6 feet away. Oddly, the Mavs who picked Mashburn fourth, later traded to get Bradley.
5. Darko Milicic. Detroit Pistons great player and great GM Joe Dumars bricked this pick badly, choosing Donnie Darko second behind Lebron but ahead of Carmelo Anthony (who had just won the NCAA Championship with Syracuse), Chris Bosh and Dwayne Wade–the next three picks. Not to mention, Kirk Hinrich, Mickael Pietrus and Josh Howard. Ouch.
4.-3. Andrew Bogut and Marvin Williams. These guys went #1 and #2 ahead of arguably the two best guards in the league (Deron Williams and Chris Paul). Here's a GM new rule: Don't draft anyone whose name can be easily change into a pejorative term (Bogus) or anyone with the last name Williams, ever.
2. Kwame Brown. 2001 was not a good year–and this was the second biggest disaster. Considering Pau Gasol went third and the second pick was traded for Elton Brand and then there was Jason Richardson, Battier and Joe Johnson, this pick was MJ's first bad move of his career.
1. Michael Olowakandi – See Rule About Drafting Players with Easy Names to Make Fun Of. The first pick in the 1998 NBA draft, the Candy Man, proved to be just that: sweet on the inside, letting opposing teams score at will and bricking every layup ever attempted. The Clips passed on Nowitzki, Antawn Jamison, Vince Carter and Paul Pierce to lock up Mr. Goodbar.
Here at Electro-Mech we not only make basketball scoreboards but also watch for the latest news what is happening on basketball arenas and with famous players and share these news with you.