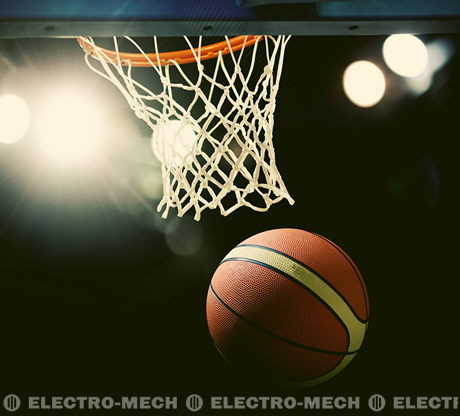 The NBA is just like anywhere else you would work: Everyone makes at least $400,000, some make $20 million, you work about 3 hours a day, fans fawn on you, and you get whatever you want, right? Well, in one arena you are lucky your office isn't like the NBA because no one would come to work–they'd all be stuck in jail. No, it's not quite that bad but it's not too far from the truth either. Read on.
And here they are – NBA "great" players – the countdown starts with:
12. Sam Cassell. Tie with Gary Payton and Jason Caffey. All three teammates were arrested in Toronto, Canada for assaulting a male stripper and his female stripper fiancee in the parking lot of a nightclub. A judge acquitted them in 2007.
11. Cliff Robinson. Although we handle the other Trailblazers further down the list, Cliff "Uncle Spliffy" Robinson deserves his own spot here. With many MJ citations in his career, Robinson started his rap sheet off with a bang by assaulting the officer giving him a tickets with a hit so hard to the head, it sent her to the hospital for treatment.
10. Chris Anderson. Back with the Denver Nuggets, Chris "Birdman" Anderson was kicked out of the league for two years from 2006-2008 for violating the league's anti-drug policy. The story has a silver lining as Anderson made his way back into the league and is apparently clean.
9. Carmelo Anthony. The Denver Nugget star has lived up to his on-court nickname of "Melo" when he's off the court as well. Melo has been picked up for marijuana possession twice, the first time when it was in his backpack going through airport security.
8. Portland Jailblazers. OK, so none of these players was ever really "great" but if you combined them all, they'd be pretty darn good. A mid-90s team that played together way too long, the Jailblazers were way ahead of their time. They went green long before it was popular. No, they didn't buy a Prius–they smoked the green. All of these players on that team were arrested (not together!) at one time or another for MJ possession: Damon Stoudamire, Rasheed Wallace, Isaiah Rider, Darius Miles, and Qyntel Deon Woods. There were others with other crimes but that is enough…yeah, athletes turned criminals almost spawned from this team.
7. Charles Barkley. The "Round Mound of Rebound" had an All Star career in his time in the league. He also had plenty of controversy: once he spit on a fan and twice he was arrested for assault in fights off the court. The second time was especially dramatic as he threw a guy through a plate glass window in a bar. He also pleaded guilty in March 2009 to running a red light and driving under the influence.
6. Ruben Patterson. Yet another former Trailblazer who deserved his own entry. Ruben lived out every male's fantasy with his kid's babysitter one night: the only problem was that she was forced by Patterson, a crime for which he was convicted. He also racked up an assault charge in Cleveland. He was twice arrested for felony domestic abuse just to round out his crime sheet.
5. Ron Artest. The rap on Artest is that he is a two way player on the floor. Well, of the floor, he is also very versatile with three different crimes. First, Ronny did his best Rick James impression and hit then locked his wife up. Next, he got into the infamous brawl where he went into the stands and assaulted a fan (banned for 1 year). Last, Ronny pulled a page from the Vick playbook and got some animal negligence in Sacramento.
4. Chris Webber. C-Webb used to drive the lane as one of the game's better power forwards but when cops pulled him over for driving in every lane of the freeway in Maryland he did not like it. So he assaulted them and refused to take any test for influence. The police found weed in his car and he was convicted of driving under the influence. C-Webb was also convicted of contempt of court when he lied to the grand jury about accepting illegal payments at Michigan when he was in college–these are major crimes. Well, C-Webb had to pick up trash for 300 hours, does that seem right?
3. Dennis Rodman. Known in the league for an attempted suicide, crazy hair colors and cross-dressing, Dennis "The Worm" has not slowed down off the court. Visiting rehab hotels frequently for drugs, twice since his retirement he has been arrested and convicted for spousal battery.
2. Allen Iverson. AI had so many run-ins with the law that we'll only hit the highlights here. The most notable was once after a fight with his wife, she left their house to get away. AI used his speed to rack up 14 law offenses as he searched for her with his gun. Although, he was accused of 12 felonies, the testimony in court did not hold up and Iverson was set free. Since then he's had a few more pot busts and assaults just to keep things interesting.
1. Shawn Kemp. The "rain man" from Seattle lead his team twice to the NBA Finals only to lose to Jordan's Bulls. After that season, a relatively young Kemp started to plump up and jumping became more and more difficult. It turned out that he had been battling drug addiction for a long time and was soon arrested with cocaine, 50 grams of the green stuff and, just for fun, some semiautomatic weapons. This began a quick downhill spiral that whisked him out of the league and into jail cells across the country, nearer his seven or more children.
And scandals are part of only one of many topics we cover here at Electro-Mech. As an electronic basketball scoreboards manufacturer, we understand the importance of covering a variety of sports material, especially the latest on trends, controversy and scandal in the world of basketball. So keep it here for the best information on the latest basketball scandal and controversial news.