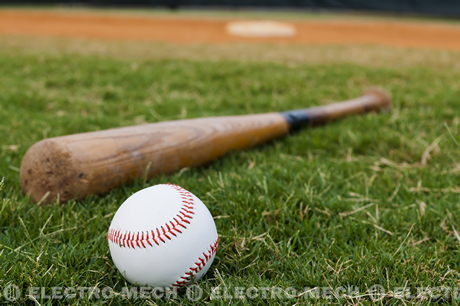 In this baseball scoreboards feature, I have taken a look at MLB, and asked, which players are offering the best value for money for their teams? All of the players below have been having a great season with their respective teams, and whilst they are (like everyone in MLB!) paid large sums for their efforts, their salaries aren't as sky high as many of the other players in the league, yet their performances this season are more than justifying what they receive.
5. David DeJesus
The Oakland Athletics have made a good deal by acquiring Dejesus for $6 million. He has been scoring at an average of .232. Though his performances have been good it hasn't helped the team this season – they continue to struggle.

4. Kelly Johnson
Johnson has been helping his team, the Arizona Diamondbacks to bounce back in the NL West. The baseball scoreboards show that he leads the team with 45 runs and 14 home runs. Kelly Johnson gets a salary of $5.8 million which is great value for the franchise.
3. Jose Bautista
He is leading the American League with 25 home runs and has so far scored 63 runs this season. He was acquired by the Toronto Blue Jays from the Pittsburg Pirates in 2008 and little they did know that this player would prove to be such a forte for their team. He is entitled to an $8 million salary and this money is being undoubtedly well spent.
2. Ryan Ludwick
Ludwick is playing his first season with the San Diego Padres after being traded by the St. Louis Cardinals. His performances have been great this season, but unfortunately his team has struggled – until recently that is – they have now won 10 of the last 12 games (as of July 4, 2011). He receives a salary of $6.8 million, and his stats are good – 35 runs scored and 51 RBI in 79 games.
1. Johnny Damon
The best deal in terms of value in the league is the contract that The Tampa Bay Rays have signed with Johnny Damon. He replaced Carl Crawford, who signed a deal with the Boston Red Sox, and Damon now earn $5.2 million with the Rays. He is in amazing form, is the leadoff hitter of the Rays, and he leads his team with 39 runs and 37 RBI. As he is 37, his season is coming to an end though, and the Rays only offered him a one year contract when they signed him last year. He's continuing to put them away – on June 29 he leveled up with Ted Williams for 71st place on the all-time hit list with 2655 hits. If he keeps this up, for sure he will get a contract extension next year.
For more information on Johnny Damon, go to:
http://en.wikipedia.org/wiki/Johnny