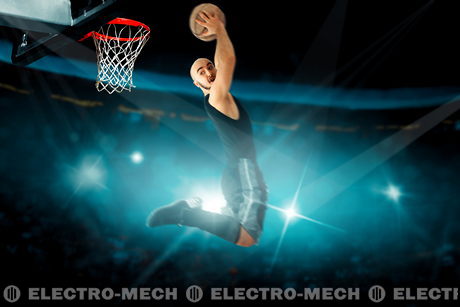 In a basketball scoreboards feature, I have selected the best defensive players to have ever played in the NBA.
Among the American holy trinity of sports i.e. baseball, football and basketball; basketball is perhaps the game where the team's defending ability can have the biggest impact on the outcome of the match. This is backed up by the fact that the winning teams often get to where they are through the strength of their defense. Sometimes, all a team needs is one great defensive player at an important position and voila, the game is theirs! Here is the basketball scoreboards list of the greatest defensive players in the NBA, who managed to turn the tables for their team on more than one occasion.

1 – Gary Payton, Perimeter Defender – the fact that he is the only Pont Guard ever to have won the title of Defensive player of the year says volumes about the guy's defending skills. He was nicknamed "The Glove", because he covered his opponents so well – he fit them like a glove! Although he was lanky built, his defending skills and a height of 6'4" was more than enough to intimidate and shut out the other team's offense. He was a master of steals, never allowing the opponent a clear shot. He even stopped the great Michael Jordan from scoring on multiple occasions, pushing him to one of his worst Finals performances in a match! Gary Payton was by far the best at defending the perimeter; however, Scottie Pippen and Sidney Moncrief are also worth mentioning in this position.
2 – Bill Russell, Interior Defender – he is a legend unto himself. He gave defending a whole new look, he pioneered the fundamentals of a blocked shot. He had it down to a science, whenever he blocked his opponent he almost never fouled him and to top it off, he made sure that the rebound went to one of his team mates or steered it onto himself. In the same way that Gary Payton held off a legend of his time; Jordan, Russell too gave a legend of his time hell i.e. Wilt Chamberlain. He may be number 2 on this list, but he is the all time leader in rebound shots. Other players who never reached the heights of Russell but, are still worth mentioning in this position include Hakeem Olajuwan and Tim Duncan.
1 – Walt Frazier, Stealer – if stealing the ball in NBA were a crime, he probably would be serving a life sentence; but as it is not, he is the most celebrated thief on the courts of the NBA of all time. He was so quick that by the time the opponent realized that the ball was not in his hands any more, Frazier was long gone. Other players who were great in this position include John Stockton and Alvin Robertson.
For more information on Walt Frazier, go to: en.wikipedia.org