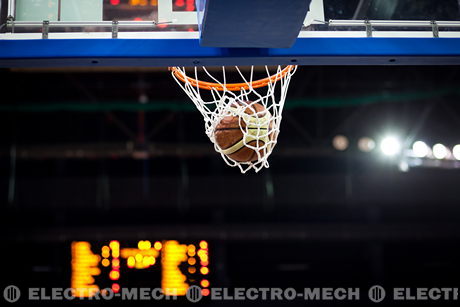 In a basketball scoreboards feature, I have taken a look at the Mavericks recent victory in the NBA champs.
The Dallas Mavericks proved to be the best team in the NBA this season. Many people thought that they were lacking in star players, but they showed us that stars or not, team work and passion can help win anything – even an NBA title! The Mavericks defeated the Miami Heat in a six game series to grab the title, outplaying the Heat in almost every department.

Dirk Nowitzki and Jason Kidd, hopefully, will not be scrutinized further. They played a massive role in the Mavericks' victory and now will be considered two of the greats to have played the game in the US. Dirk and Jason have been criticized in the past for not performing in the most important matches, but now these players have silenced their critics for good. Dirk will now be considered possibly the best player ever to come out of Europe, and without doubt he has raised the profile of European players and shown what they are capable of.
The basketball scoreboards showed that the Miami Heat won two games out of the first three and showcased the energy and overall capabilities that the team`s individual players have. The Mavericks were not up to the mark initially, and the first three games were disappointing for the Mavericks as well as their fans. However, they transformed completely in the next 3 games, and reached the level of play required to outplayed the BIG 3 of the Heat i.e. James, Wade and Bosch. Despite suffering from a high fever, Dirk played the 4th game and scored 21 points. The Mavericks won that game and tied the series 2-2. This gave confidence to the team and the fans and showed that the Mavericks truly meant business and were not going to fold easily.
In the last two games we saw a new spark in the team after the game 4 victory and it helped them win game 5 as well as 6. Jason Kidd played quite well in the initial games of the series but he too transformed completely in the last 2 games, and his performances were outstanding. Barea, Terry, Cardinal and everyone in the team just pitched in at the right time to bring the 2011 NBA Championship to Dallas.
The Mavericks showcased great teamwork and proved that having a succession of big names/players in the team does not matter. What a team really needs is talent, teamwork and passion. If any of these are lacking, as in the case of the Miami Heat, then its going to be an uphill battle to get to the top! The Dallas Mavericks truly deserved the title, and I`m sure I`m not the only one who is truly glad that they did it! A victory of humbleness over arrogance, teamwork over individualism, and a victory for the game of basketball as a whole.
For more information, go to:
http://www.nba.com/mavericks/index_main.html