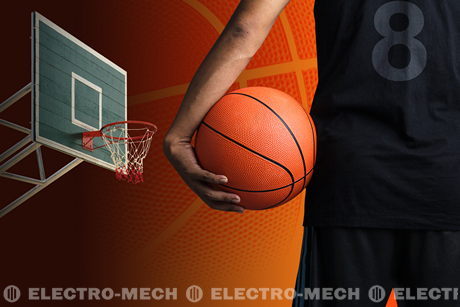 NBA fans usually have their favorites when it comes to their home team, but there is a quickly rising star that is swaying even the most loyal fans to their side. Miami Heat has not only surprised and astounded with their incredible field goal averages (around 55.2%), but they are shooting at an average of 55.1% as a team!
No one ever thought that the record set in 1984-1985 by the Los Angeles Lakers could really be beaten. That season presented one of the most stellar performances by the team, with a 54.5% field goal record. The Lakers were the darlings of the NBA and the fans. While the Lakers tipped the field goal scales, there didn't seem to be that many attempts at 3-point shots. The 1994-1995 Utah Jazz team appeared to change that trend when they doubled the number of 3-point shots and came incredibly close to matching the Lakers' record.

But the Miami Heat has entered the playing arena and as fans turned their attention to the scoreboard, the Heat was shown to play to impress. Miami Heat has some pretty hot players, starting with LeBron James and his record of seemingly impossible sixteen shots a game and his clear talent for hitting the hoop. When you add Chris Bosh with his 11.4 attempts per game and Dwayne Wade with 14.7 shots per game, you have a triad that sets records and has established a destiny to win. These three have created a 49.49% of the overall attempts for The Heat, bringing the team up to a scale of excellence that has not been seen in basketball history.
For the Miami Heat, the field goals are just the tip of the iceberg. The popularity of this team has soared above almost every team in the NBA, with each game packed to the max and all eyes on the electronic scoreboard for each play.
There is one small shadow in the game for The Heat. While they are top in shooting in their designated areas, they have a weakness in the attempts for the above-the-break-3-point. In this area, they rank twenty third in the NBA with the fifth fewest attempts per basketball game. This is a minor failure for such an incredible team, but it does prove to demonstrate that there are some areas they need to focus on to be pure perfection.
There aren't many teams that can boast so many NBA championships and as far as competition, the Miami Heat trio still have to go up against such notable names as Magic Johnson and Michael Jordan. But based on the past and the present, their future is looking really hot, and doesn't seem to show any signs of cooling down. When you consider the ages of James, Bosh and Wade, they are already off to hitting the top at younger ages than Johnson and Jordan.