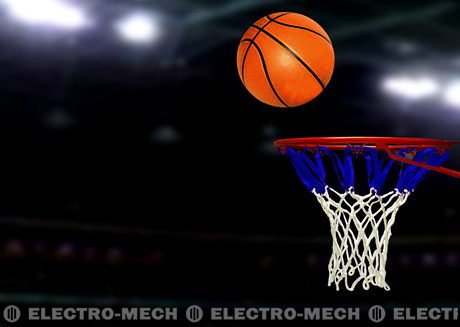 There are certain players who if they had played for their team for a longer time together they would have undoubtedly made a deadly and winning combination. In this basketball scoreboards feature, I have selected the 5 duos who should have played together for much longer than they actually did, and whose partnership sadly came to an end before it reached the great heights that it was otherwise destined for.
5. Jerry Stackhouse and Grant Hill
The Detroit Pistons' former power house Hill and Stackhouse played together for three seasons only. Though they were college rivals, they left their rivalry behind and played as a unit for the Pistons. Both the players were in their prime when they played together which is why people enjoyed watching them so much.

4. Allen Iverson and Carmelo Anthony
When he was with the Philadelphia 76ers Iverson never had anyone by his side who could match his talent which is why he never played up to his potential. This changed when he moved to the Denver Nuggets, and he found someone as talented as him i.e. Carmelo Anthony. They both played incredibly well for the Nuggets but unfortunately only for 1.5 seasons. It was a dynamic duo, and the fans miss seeing them together on the court!
3. Vince Carter and Jason Kidd
The best combination of a great point guard and an amazing wing is what Carter and Kidd is all about. They played together for 3 seasons for the New York Mets but despite being so talented they never made it out of the second round. The fans got to see two great players play side by side for the same team but unfortunately never got the chance to cheer for them in the NBA finals. No doubt they would have gotten a chance if the two of them had played together a bit longer.
2. Kevin Garnett and Stephon Marbury
These two youngsters got along quite well soon after they were drafted by the Minnesota Timberwolves. Garnett and Marbury made a great pair and led the Wolves to the playoffs. Sadly, these two players played together for only 2 and a half seasons. If they had played longer, the Wolves would surely have gone further in the playoffs.
1. Vince Carter and Tracy McGrady
The two cousins played for the Toronto Raptors, but only for a couple of seasons. Carter was the better player than McGrady when the two played together, but they made a fantastic partnership. They soon parted ways when McGrady left the team, partly because he was unable to handle the pressure of playing in front of family and friends. We can only imagine what would have happened if the two players played together for a few more seasons!
For more information on Tracy McGrady, go to:
http://en.wikipedia.org/wiki/Tracy_McGrady