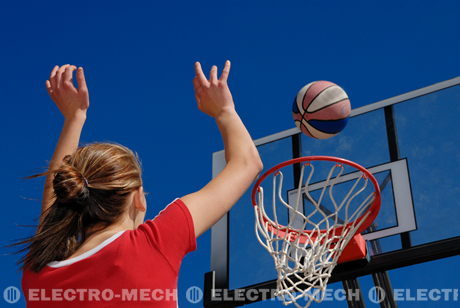 This season was astonishing! The results were pretty unexpected in the playoffs. Some players and teams whom the fans did not expect much from, performed really well. Overall, we saw some of those most exciting games that the post-season has offered in a few years. We are now heading towards the end of the season where soon the NBA Champions would be crowned. Before the season draws to an end, in this basketballs scoreboards feature, I have decided to take a look back at the ten craziest moments from the NBA post-season. Here's the list!

10. Dirk Nowitzki one of the 10 greatest NBA players?
Almost all of us were surprised to hear or read this. Rick Carlisle, the head coach of the Dallas Mavericks praised his players in an interview. Well, there's nothing bad in praising your players but the praise went too far when he said that Nowitzki is one of the 10 greatest NBA players. Keeping in mind that Nowiztki hasn't managed to win a championship for his team in his long career, surely this praise was going a bit too far.
9. Mavericks' 20 three-pointers
The Western Conference semifinal was one of a kind! The Mavericks eliminated the Lakers in the playoffs in style. They hit 20 successful three-pointers out of 32 attempts to set a NBA record. Jason Terry's performance was the highlight of the game as the basketball scoreboards showed that he scored a career high nine three-pointers in 10 attempts.
8. Monster Dunks
Dunks are always the most exciting part of a basketball game. Be it Kevin Durant, Derrick Rose or Taj Gibson, the dunks were worth sticking around for this year! Apart from the two points that the team gains on a dunk, it boosts the team, and charges the crowd as well as the players.
7. Frustrated Lakers
As the series between the Lakers and the Mavericks approached the third and the fourth game, the Lakers lost their cool and integrity. The Lakers committed a number of fouls, something which they are not known for. They could see that they were heading for defeat in the fourth game of the series, which is why there was a distinct lack of sportsmanship in the Los Angeles Lakers' players. They certainly did not act like they should have, as champions!
6. Joakim Noah's derogative remark
In the Finals of the Eastern Conference between the Chicago Bulls and the Miami Heat, Joakim Noah, as he headed to the bench, hurled a disparaging remark at a fan. Noah was fined $50,000 for this infraction, whilst Kobe was fined double this for a similar incident earlier in the season. Noah's lesser fine left everyone wondering what the was reason behind it. Regardless, this sent a strong message to all the players and hopefully they will learn from the two incidents. Perhaps the fans will learn to stop shouting obscenities too!
For more information on the NBA, go to:
http://www.nba.com/finals/2011/index.html