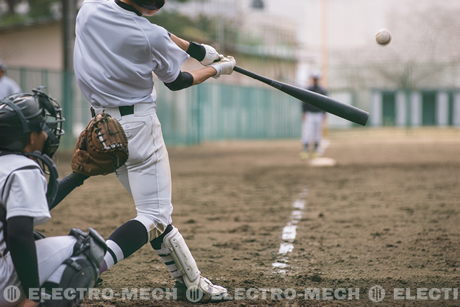 The top paid baseball players in terms of total career pay have, not surprisingly, all come from the recent era of baseball. In fact, eight of the ten top baseball players all time on the pay list are still active in the Major Leagues so their totals may actually increase in the future.

Sure, we've seen these guys light up the baseball scoreboards but you probably had no idea how much they're getting paid. Hold your breath for these digits.. and try not to be too jealous!
The top 10 baseball players by career pay in the Major Leagues:
$198,413,252 Alex Rodriguez, New York Yankees
The top paid baseball player is no surprise.Two years ago he signed a 10-year $275 million contract with the Yankees, which broke his own previous record for largest MLB contract.
$188,245,322 – Barry Bonds (not active but not retired either)
Bonds is officially available for any team who wants to sign him but the all-time home run king is most likely done, mired in steroids claims and just plain getting old.
$167,550,019 – Randy Johnson, San Francisco Giant
Still willing to relocate for a paycheck, the well-traveled Johnson headed to the San Francisco Giants for this season. His career ERA of 3.27 makes him a likely Cooperstown selectee but that will have to wait as long as he can keep getting contracts.
$162,258,269 – Manny Ramírez, Los Angeles Dodgers
Big-hitting Manny received most of these paychecks from the Boston Red Sox but his new contract may put him near the top. The Dodgers made him one of the top 10 baseball players this offseason with a $23 million per year contract.
$161,230,000 – Derek Jeter, New York Yankees
Jeter is second on the top paid baseball player annual salary list. Given his age and the fact that he will likely remain with the Yankees for life, this perennial .300 hitter is likely to end his career near the top of the list.
$154,008,550 – Gary Sheffield, New York Mets
Have bat, will travel. Sheff just joined the 500 home run hitters club and he also just joined his eighth pro team, the Mets.
$153,845,000 – Greg Maddux (retired)
A 22-year career that was worth every penny, Mad Dog won the Cy Young Award four years in a row and won 15 games over more in 17 seasons. Sometimes you do get what you pay for.
$147,353,682 – Ken Griffey, Jr., Detroit Tigers
"The Kid" is all grown up and is on his third pro team, after it seemed early on he'd be a Seattle Mariner forever. He is on home run number 613 and is third on the all-time RBI list. Given his age and productivity at the plate, he may yet move up the top paid baseball player list.
$146,259,585 – Pedro Martínez
The three-time Cy Young winner is in limbo over his team status after a few season-ending injuries last year. He may have earned his last dollar in the Major League.
$144,533,619 – Mike Mussina (retired)
Moose turned 40 over the season break and also announced his retirement from the Major Leagues, ending his pitching career with an impressive 270-153 win-loss record and a 3.68 ERA.