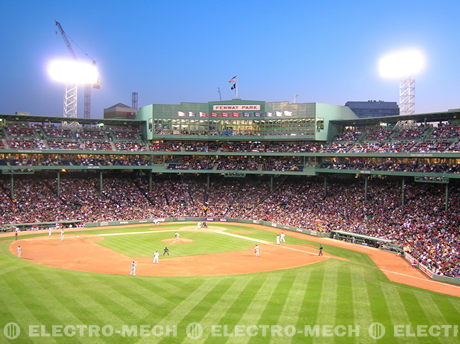 If you turn on any sports event or attend any game today, it is hard to believe that African Americans were once banned from most American sports. While they did have their own 'black teams', they were not included in the semi pro, pro and national teams. Jackie Robinson, one of the greatest baseball players ever, was the first to break these bonds of segregation and opened the doors for the talent of thousands of African Americans everywhere.
Jackie Robinson was born in 1919 to a very poor single mother. His older brother had come in just behind Jesse Owens in the 1936 Berlin Olympic Games with a silver medal and inspired Jackie to go for his dreams. Jackie showed excellence is a variety of sports, including football. He attended University of California in Los Angeles and became the first attendee to cover four different sports and gain all varsity letters.

Robinson served in the Army from 1942 through 1944. It was during this time that he began gaining his strength of feeling for equality in America. His refusal to move to the back of a transport bus led to his arrest and eventual court-martial. Although he was acquitted as well as given an honorable discharge, he demonstrated a level of moral conviction that would follow him through the rest of his life.
After leaving the Army, Jackie played in the African American professional baseball league. It was thanks to Branch Rickey, the Brooklyn Dodgers vice president, that Robinson accepted the invitation to help integrate the world of baseball. Jackie jumped into the games with the Montreal Royals, which was at the time, a farm league for the Brooklyn Dodgers. Rickey and Robinson both knew there would be racial repercussions in this decision and they had a mutually agreed upon pact that Robinson would not fight back. Robinson overcame the many problems, which included negativity towards his own family. He led the team to a high batting and field percentage average. His performance allowed Robinson to join the Dodgers in 1945, marking him as the first African American to play on a major league team.
Just because Jackie was part of a major league team, didn't mean that the problems stopped. Instead, the difficulties escalated. One of the worst games was against the Philadelphia Phillies. The Phillies team members and their manager screamed out racially motivated remarks and threatened to boycott the game. Even his own team began to talk about refusing to play. Leo Durocher, then Dodgers manager, informed the rest of his team that they could be traded off if they didn't play. Durocher stood by Robinson and his loyalty set precedence with both Jackie and the team.
Robinson's performance as a baseball player brought twelve home runs and the eventual National League pennant for the Dodgers. He set a league record for number of times he stole home (19) and eventually became one of the highest paid athletes in the history of the Dodgers.
Jackie became a well known voice for the civil rights movement, testifying at the House Un-American Activities committee in 1952 on the topic of discrimination and attesting to the Yankees baseball team as being one of the most racist's organizations in sports.
Robinson's achievements in baseball included many World Series wins and National League Pennants. He retired in 1957 and will always be remembered as not only one of the best baseball players in American history, but an individual of conviction that helped to break the color barriers in sports.