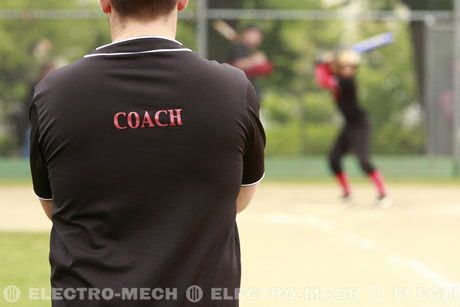 There are 6 major leaguers who have hit over 600 career home runs and are listed in baseball home run records
Babe Ruth was Major League Baseball's first "pure" power hitter; however, you'll be surprised at his lifetime batting average
Two players on this list are also tied in 4th place all-time for the most runs in baseball
There's nothing like seeing the electronic baseball scoreboards light up with home runs. We'd sure love to see Hank Aaron and Babe Ruth tear light up today's scoreboard technology.
There are only six players in the history of baseball to reach the magical number of 600 home runs during their career. These guys weren't one trick wonders though. They have achieved other records or top standings in baseball: most home runs, Gold Gloves, single season home run record, and most runs in baseball.
The Top 5 in Baseball: Most Home Runs
Barry Bonds holds two baseball home run records. His record for hitting 73 homers in the 2001 season is only overshadowed by his career stats of 762 dingers. Many figure Bonds to be a one-dimensional player; however, his eight Gold Gloves and his fourteen All-Star appearances tell a different story.
His records in baseball:
• Most home runs in a season (73)
• Most home runs in a career (762)
• Seven MVP awards
• Four consecutive MVP awards
• Career leader in walks (2,558)
• Most intentional walks (688)
Will an asterisk be placed next to Bonds name in the record books due to the BALCO scandal? Stay tuned.
Hank Aaron held baseball's most home runs record for 33 years until Bonds surpassed him in 2007. Consistency was Aaron's forte hitting at least 24 home runs each year from 1955 to 1973. In fact, he is the only player to hit 30 or more dingers in 15 seasons. Along with his power, Aaron played a "hit-run" baseball style that led him to achieve the most career extra base hits at 1,477 and the most career total bases at 6,856. He is also tied with Babe Ruth for 4th place all-time for most runs in baseball at 2,174.
Babe Ruth is one of the legends of baseball both on and off the field. His claim to fame in baseball – most home runs in a career at 714 and homers in a season at 60 – lasted for over 30 years. The Bambino was held in such high esteem that Roger Maris received death threats when he was closing in on the Babe's record of 60 homers in a season. Aaron received similar threats when he eclipsed his career home run record. Ruth is tied at 4th place with Aaron for most runs in baseball, carries the 10th highest lifetime batting average at .342 and holds a New York Yankee record for batting average at .393.
Willie Mays, aka "The Say Hey Kid", is considered to be the best baseball player of all time in some circles. His 660 career home runs show that he could hit for power; however, his record tying 24 appearances at the All-Star game display his all-round talent. Like Aaron, he played hit-run baseball which led Leo Durocher to declare that Mays "could do the five things you have to do to be a superstar: hit, hit with power, run, throw, and field."
Sammy Sosa is most famous for his dinger to dinger race with Mark McGwire in 1998 for Roger Maris' single season home run record of 61. McGwire eventually won out hitting 70 home runs to Sosa's 66…still quite an accomplishment. His 609 career home runs places him sixth on the list.