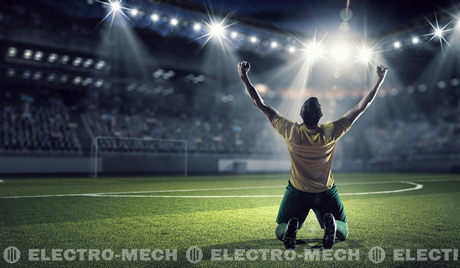 The much awaited 1st leg of the UEFA Champions League Semifinal is over. Manchester United and Barcelona won their respective matches. Manchester United defeated Schalke, with the soccer scoreboards showing 2-0 and Barcelona defeated their arch rivals in an intense match 2-0. The 2nd leg of the Semifinals will be played on the 3rd and 4th of May.
It was the third El Clasico played in the past 15 days and as expected it was full of tension, drama and controversy. Everyone has questioned Mourinho's defensive team selection and tactics. It seemed that he never planned to attack Barcelona, and instead waited for them to make mistakes which his team could take advantage of. Mourinho decided to go with three defensive midfielders, but had he gone with a more attacking starting line up the result may well have been different, and the game more watchable! Barcelona were without Iniesta in the 1st leg, a fact which Real Madrid completely failed to take advantage of.

Moreover, they were the home team and thus they should have been the attacking team. It was Barcelona who despite being the hosts weren't defensive at all and who were the better team to watch.
Neither team was able to create many chances until the last 15 minutes of the game in which Messi scored twice. His second goal was incredible and the result is that his team now has a huge advantage going into the second leg. A lot of drama and 3 red cards were witnessed in the game, one of them on the field (Pepe) and 2 off the field (Mourinho and Jose Pinto). I must say it was messy on the field as well as off the field! The return leg, the 4th El Clasico, will hopefully be a cracker with both the teams looking to book a place in the Finals. Chances are though Real will go on the attack and Barcelona will kill the game off scoring from the counter-attack in the first half.
In the other semi final, the soccer scoreboards showed that Manchester United proved to be too strong for Schalke. Two goals in quick succession by Ryan Giggs and Wayne Rooney paved the way for Man U's dream of playing in final for the third time in four years. Manchester United were not their usual defensive self that night. The winning margin would have been much greater if it hadn't have been for home side's goalkeeper Manuel Neuer superb performance over the 90 minutes.
Schalke scored 5 goals in the quarterfinals but in the second leg of the semis they have got a lot to do. 2 goals against Manchester United, and having to recover the loss at Old Trafford is a tall order. An extraordinary performance is required if they are to overcome the loss and defeat Manchester United and make the finals. Few people would now bet on anything other than a Manchester United – Barcelona final.
For more information on the Champions League, go to:
http://www.uefa.com/uefachampionsleague/index.html