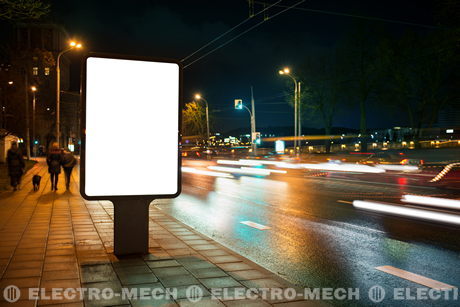 LED video screens have been improving over the years and are larger and more durable today than ever before. They represent the ultimate in flexibility for displaying video advertising, instant replays, and scoring for a game and can make a big impression on fans as well. The latest innovations with this technology are the video scoreboards, and they represent a completely new opportunity for schools.

When LED screens were first used a few years ago they were usually added to an existing scoreboard and were mainly there to display advertisements. Even though they added a new dimension to the scoreboard for fans, their use was fairly limited. With improvements to the manufacturing process and advancements in engineering, these video displays have gotten larger and crisper. This allows them to display bigger ads and information in high definition quality that is bright enough to enjoy in full sunlight. This opens up a whole new world of possibilities for schools to solicit sponsors who can run complete commercials on the scoreboards and expose their messaging to thousands of fans at each game. This new advertising medium has also increased the revenue that schools enjoy from these sponsors, and can more than make up for the cost of the displays.
In addition to displaying advertising and instant replays from the game, some companies have taken it a step further and made the LCD display into a complete digital scoreboard. This is a very novel approach to the use of these video displays and allows the ultimate in flexibility with these video scoreboards. By using an LCD video screen in this way, a school can create a digital image of the scoreboard and display this during the game. They can also switch to an install replay in a portion of the screen, or advertise between plays or during breaks in the action with the entire display. The possibilities are endless and these video scoreboards are only limited by the imagination of the school.
Another advantage to these larger LCD displays is that they can be used for multiple events and sports. If a field is used for different sports throughout the year, it is sometimes difficult to use a single scoreboard for scoring all of them. By using one of these video scoreboards, the school can easily change the graphics to match the sport being played and have a custom scoreboard displayed for each. This flexibility also extends to sponsors and these video scoreboards eliminate the need to change sponsor signs for each sport as they can now be displayed on the screen. Also, if a school is holding an event such as a concert or performance, these LED displays make a great screen to project video of the event so that every seat in the house is a great one.
The cost of these LCD screens is typically higher than a dedicated scoreboard, but the flexibility they provide makes them a great choice for most schools. Also, the advertising revenue they represent can help offset the cost of these video scoreboards and will provide a continuing revenue stream for years to come.
Electro-Mech offers electronic soccer scoreboards.