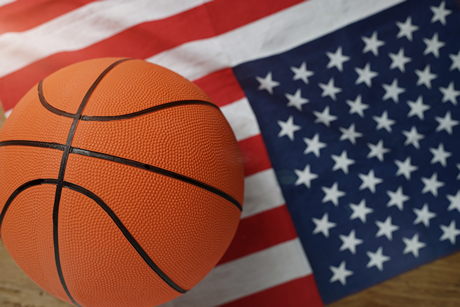 Basketball coaches salaries are all over the map when you look from the NBA, NCAA and even WNBA. Typically, the top 10 NBA coaches make far more than the others and the same is true in college basketball. An WNBA coaches salary is information that is not released but it is probably about 1/40 or so of what an NBA Coach makes (the financial relationship between the average WNBA player and NBA player).

Here are five of the top 10 NBA coaches and top NCAA coaches ranked by salary:
NBA basketball coaches salaries:
Phil Jackson. Los Angeles Lakers. Zen Master strikes gold for the purple and gold with $10.3 million a year that is reportedly set to increase to $12.5M soon.
Larry Brown. Charlotte Bobcats. $7 million. Charlotte? Really? This does not include the $18 million he was paid to stop coaching the Knicks.
Don Nelson. Golden State Warriors. $6 million for his second trip with the Warriors. Does not even include the money he gets from Mavericks.
Mike D'Antoni. New York Knicks. $6 million. It pays to miss the playoffs but everyone looks good after they follow Isiah and Larry.
Byron Scott. Tie. New Orleans Hornets. $5.5 million. Scott got a raise after his 2008 performance and the breakout year for Chris Paul.
Doc Rivers. Tie. Boston Celtics. $5.5 million. Doc compiled a losing record for the first 9 years of coaching. Add KG, Paul Pierce, and Ray Allen and he wins a title. Great coaching.
NCAA basketball coaches salaries
John Calipari. Kentucky. $3.96 million. The highest paid NCAA coach coming off of a great run at the University of Memphis that took his to the NCAA Championship game (which they lost in overtime) and in which he set an NCAA record for four consecutive 30-win seasons. Prior to that he spent a disappointing time in the pros with the New Jersey Nets before getting fired. Calipari is heads the list of top NCAA coaches of all time for salary.
Billy Donovan. Florida. $3.3 million. Winning two NCAA Championships in a row should make you on of the top NCAA coaches on the salary list. His Gators struck gold in both 2006 and 2007.
Bill Self. Kansas. $3 million. Another winner with a large salary is Self, who coached his Jayhawks to a NCAA Title in 2008 and won the Coach of the Year honors from almost all press in 2009.
Tom Crean. Indiana. $2.36 million. For a coach that has only been to the second round and that was with Marquette. His first season at Indiana University was a tough one with few recruits to make any run.
Rick Pitino. Louisville. $2.25 million. At Louisville, he has been to the Elite Eight twice in 2007 and 2008 and he won an NCAA Title in 1996 when he was with the University of Kentucky. In between he had a lucrative and dismal career in the NBA with New York and Boston.
As a scoreboards producer Electro-Mech is a part of the Sports World. So we try to keep up with the things that are going on in sports life and gladly share our most interesting news with our followers.