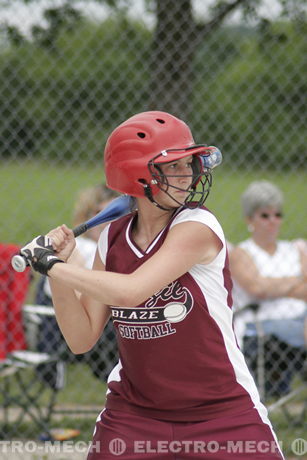 Major League Baseball is all about strategy: knowing when to run, when to hit big, and being able to read the signals. But outside of the baseball stadium the strategy of these players left something to be desired. Even though they made gads of money in their time playing ball, all of these famous players went bankrupt after their career was over or while they still were playing ball.

And the countdown starts with:
5. Tie: Adrian Beltre, Johnny Damon, Xavier Dely, Carlos Pena, Mike Pelfrey and Darren Oliver. No one knows exactly how much money these notables have lost through the total fraud of the Stanford Securities ponzi scheme in 2009 but they all have had their assets totally frozen by the Feds. All ripped by Boras, who lead them to an unrelated third party for investment management, none of the sixsome has any cash to spare – some have reported that 99% of all their money was placed with Stanford.
4. Bill Buckner. The Red Sox player that made the play that kept the Curse of the Bambino alive in the minds of die-hard Sox fans couldn't get a break later in life either. In the 1986 World Series, Buckner let a grounder from the Mets go between his legs that potentially cost them, the game. For fans it seemed emblematic of the troubles of the Red Sox for the previous 70 years. After moving to Idaho, his luck did not change: he started a car dealership that failed and he went bankrupt in 2008.
3. Gaylord Perry. Hall of Famer pitcher and the notorious face behind many spitballs throughout his 21-year career, Gaylord (yes, that's right) retired in high style onto a 500-acre peanut farm and grew tobacco like the gentlemen of long ago. Unfortunately, Gaylord un-retired three years later when he filed for bankruptcy and had to work as a first base coach at a community college for six more years before he re-retired for good in 1991.
2. Rollie Fingers. Another Hall of Fame pitcher from 1992, Fingers retired in 1985 and made it four years before investments in pistachio farms, Arabian horses and wind turbines took him down. In bankruptcy, creditors claimed he owed more than $4 millions and listed his assets at less than $50,000. He resolved that by selling baseball cards and going back to work but then a tax scandal flared up 2007 over back taxes. Fingers also cleared that up with some investigative work.
1. Tony Gwynn. Gwynn was always known as a gentleman during his 20 year career in Major League Baseball but off the field he wasn't a businessman, at least early on. In his sixth season, the San Diego Padre filed for bankruptcy even as he was in the midst of a very lucrative contract, citing bad investments and back taxes of just over $1 million. Gwynn went on to make as much as $6.3 millions per season for his work at the plate.
As an electronic scoreboards.