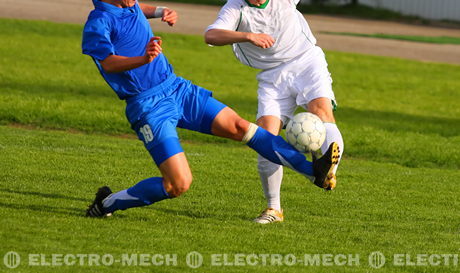 FIFA established their international competition for soccer in 193, with the games being played every four years. There were two exceptions: due to World War II, the 1942 and 1946 games were not held. Whether you all it soccer or football, the World Cup games have been a frenzy of international excitement, comparable only to the Olympics.
There have been nineteen tournaments held and of these, seventy six nations have participated in the games at least one time, with twelve making it to the final match and eight announced as winners. Over the years, the World Cup has made some major transitions from a more subdued game to a complete world championship competition. Different countries vie for the honor of being the host country for the World Cup and it is considered an important national treasure to be selected as host.

As of this writing, Brazil has managed to have the most success at winning the World Cup, with five titles to their name. Italy comes in next with four titles and Germany with three titles. The countries of Argentina and Uruguay can each boast two titles. France, England and Spain have each won one title.
As the world changes to become more of a community, the ties and loyalties of the game of soccer has been escalated to a topic that brings countries together. The advancement in technologies bring bigger, brighter and flashier stadium scoreboards and the internet has allowed us all to have immediate update information on the scores and our favorite teams. The smartphone and mobile app craze has been the latest to adopt the excitement of the World Cup as they have added soccer mobile apps for every fan's delight.
Here is the list of the World Cup winners, in order of year and with the hosting country:
1930: Uruguay, hosted in Montevideo, Uruguay
1934: Italy, hosted in Rome, Italy
1938: Italy, hosted in Paris France
1950: Uruguay, hosted in Rio De Janerio, Brazil
1954: West Germany, hosted in Bern, Switzerland
1958: Brazil, hosted in Solna, Sweden
1962: Brazil, hosted in Santiago, Chile
1966: England, hosted in London, England
1970: Brazil, hosted in Mexico City, Mexico
1974: West Germany, hosted in Munich, West Germany
1978: Argentina: hosted in Buenos Aires, Argentina
1982: Italy: hosted in Madrid, Spain
1986: Argentina: hosted in Mexico City, Mexico
1990: West Germany, hosted in Rome, Italy
1994: Brazil, hosted in Pasadena, California, United States
1998: France: hosted in Saint-Denis, France
2002: Brazil, hosted in Yokohama, Japan
2006: Italy, hosted in Berlin, Germany
2010: Spain, hosted in Johannesburg, South Africa
There doesn't seem to be another single sport game that generates the kind of interest, loyalty and excitement on an international level, as soccer. The appeal of the game has reached out beyond the boundaries of age, gender and politics, to enter the soul of each fan. While there is ultimately a winner of each of the World Cup tournaments, it appears that the countries themselves bond together to support their teams and then again together with fellow fans to support the game itself.