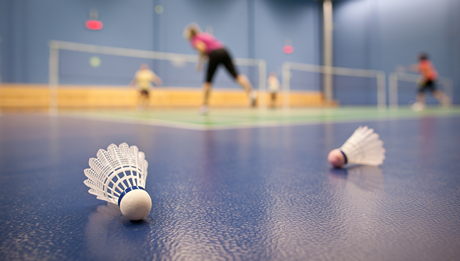 Milledgeville Georgia seems to be a place where baseball is a main theme. An historic town that has produced professional baseball players: Kevin Brown, Willie Greene and Rondell White. So when you are looking for anything community or sports, you need to stop in at the Baldwin County Recreation Department.

Milledgeville is one of those places that you just seem to fall in love with. The beauty of the countryside, the friendliness of the people, all culminate in a combination of old world and new twenty first century charm. Named after the former Georgia Governor, John Milledge, it was actually the State of Georgia Capital from 1804 to 1868. This town that is called the Antebellum Capital experienced intense growth and prosperity in 1815 with the cotton boom. The streets are still lined today with elegant homes of the era, built by renowned architects that were drawn to the area. John Marlor and Daniel Pratt designed many of the buildings that proudly display the balconies, doorways and porticos that reflect the beauty of the south.
The Milledgeville of today is filled with sports enthusiasts. The center of all of this excitement is the Baldwin County Recreation Department. Just one glance at their calendar will prove the point. Almost every page is filled with activities of fun for young and old alike. From Square Dancing to Weight Watchers, Aerobics and Badminton, you have to call ahead and make reservations, because this place is hopping. The main focus of the Center is baseball and do they have a selection! Teams encompass boys, girls, juniors, midget, mite, rookies, tball and weeball. No other place around offers such choices for the residents. Everyone is encouraged to play in our national sport.
Baldwin County Recreation Department encourages year round activities of both sports and leisure. They pride themselves on a safe and wholesome environment. Summer Camps are all the rage and you need to apply early. If one area is filled up, there are enough people eager to join that they will start another roster.
Tourists and visitors alike will often be seen in awe of Milledgeville's historic museums, towering oaks and wrought iron gates. The intense beauty of the south and the architectural elegance is the main theme of the town's history. However, the breathe of today is centered on the people and their intense love of life. The Baldwin County Recreation Department is the hub of activity for the local residents. Throughout the week and weekend, everyone from the town will be seen there at one time or another. They know each other and the families, and it's the one place that people can go to catch up on news and have good old fashioned family fun.
While the rest of us might be drawn to the historic trolley tours and the Old Governor's Mansion, the natives will be attending a baseball game at Baldwin County Recreation Department; where the sound of ball hitting bat echoes throughout the area.