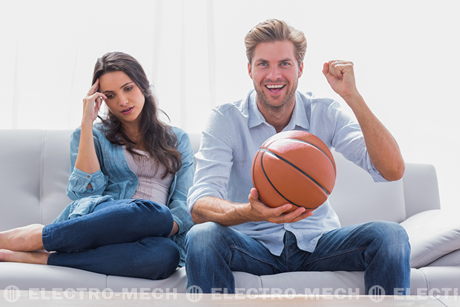 Philadelphia has produced a lot of great sports heroes. By far, one of the best and most well-known is Wilt Chamberlain. During his reign in basketball, "the Big Dipper' became a name synonymous with excellence.
Wilt Chamberlain was born in 1936 and by the time he reached high school he was already a towering six feet, eleven inches. Chamberlain grew up in a racially mixed neighborhood, enjoying a relatively good childhood. His performance in basketball was supreme. He played for three years, scoring over 2,200 points at Philadelphia's Overbrook High School. Wilt, however, had not stopped growing. He finally topped out at seven feet, one inch and everyone called him 'the Big Dipper' because he had to dip down to get through the doorways.

Colleges swarmed Wilt Chamberlain because everyone wanted him for their basketball team. Actually the figure is noted that over two hundred universities were attempting to get him onboard. He selected the University of Kansas and brought the Jayhawks team to the NCAA 1957 finals. In the tournament, Chamberlain was giving the title "Most Outstanding Player" with the following season adding his achievement of all-around conference team and all-American.
Wilt had to wait a full year due to NBA rulings before he could enter the professional arena. During that year he became a member of the Harlem Globetrotters and then on to the Philadelphia Warriors. Again, Wilt demonstrated that he was the best, achieving the Rookie of the Year award from the NBA as well as the MVP (Most Valuable Player). By 1962, Wilt was the first player on the NBA to score over 4,000 points and was chosen for the all-NBA team from 1960 through 1962.
There was a major change in 1962 when the Warriors relocated to San Francisco. Chamberlain was with them in the move and played well during the seasons. He decided to move back home to Philadelphia in 1965 where he joined the famous Philadelphia 76ers. He brought the 76ers to a level of excellence even winning when they played against his previous team in an NBA Championship.
Chamberlain was traded in 1968 to the Los Angeles Lakers and again brought the team to another NBA Championship in 1972. It seemed that everything Wilt did turned into a winning effort. He achieved an NBA record until broken in 1998 by Michael Jordan. He remains the single player to get the highest point score in a single game.
When Chamberlain decided to retire, that didn't mean sitting around. Wilt published an autobiography, coached and offered his acting talents in both commercials and movie venues. 1978 brought the highest award as Wilt Chamberlain was added to the Basketball Hall of Fame and in 1996 he was listed in the top fifty NBA players in history.
Wilt Chamberlain was a sportsman and fellow players and managers alike made note that he never fouled out. Chamberlain passed away in 1999 of a heart attack. The response from his fans was overwhelming as they said goodbye to one of America's greatest heroes.