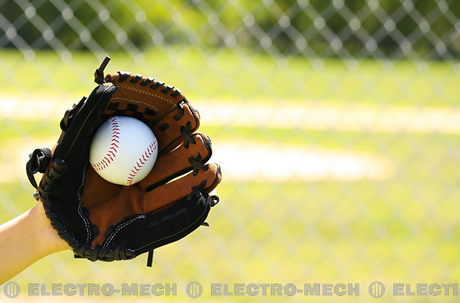 Is there anyone in the world that hasn't heard of Yankee Stadium? To say that this arena was iconic is a pure understatement. To this day, when someone says 'Yankee Stadium' – visions of hot dog vendors, sports music played on that famous Hammond organ, crowds filled with excitement and the electricity of the games fills the senses. When it opened in 1923, it was destined to be associated with everything good and wholesome about America and New York.

It became known as "The House That Ruth Built" when the famous baseball player, Babe Ruth, led the winning streak of The Yankee's at Yankee Stadium. Located in The Bronx in New York City was never too far for multiple generations of parents, kids and fans. In its history, Yankee Stadium was host to many World Series games, as well as no-hitters and perfect games. While baseball was the key attraction, there were also boxing matches, concerts and even three Papal masses held there. No where else in the world can one single stadium claim the honor and right of the kind of notoriety as Yankee Stadium. Hollywood used Yankee Stadium in numerous movies and it became part of Americana around the world. During wartime, Yankee Stadium was a place that we could return to a normal space and time. No matter where you were in New York, you could always ask and get perfect directions to Yankee Stadium. The original building had that wonderful 1920's appeal. Every nook had been planned with a sense of welcome. When it opened, the conductor/composer, John Philip Sousa led the Seventh ("Silk-Stocking") Regiment Band in the performance of The Star-Spangled Banner. Years later the New York Yankees won their first World Series at Yankee Stadium. The sense of pride in their team and stadium swelled over time until it was the norm for crowds over 80,000 to appear at the doors. Yankee Stadium was known for the Ballantine Beer scoreboard; used until 1959.
There were years of renovations, including painting the exterior of the building white and interior blue, reinforcement of the grandstand tiers, new lights and a lowering of the playing field. Original wooden seats were replaced with plastic seats. A new loge and Press Box was created, along with 16 'luxury' boxes. About one-third of the bleachers were eliminated and a wall was built behind the bleachers to eliminate a view from Gerard Avenue and the higher location subway platform above River Avenue. However, time takes its toll; and there came a day when it was time to consider another stadium. On Sept. 21, 2008, the final game was played at the historic Yankee Stadium. While public tours continued until Nov. 2008, construction workers began removing memorials from Monument Park to relocate to the new facility. On Nov. 8, 2008, former Yankees team members, the members of 1998 World Series Championship team and 60 kids from two Bronx based youth groups held a ceremony to dig up the home plate and the pitcher's mound for transport to the new Yankee Stadium.