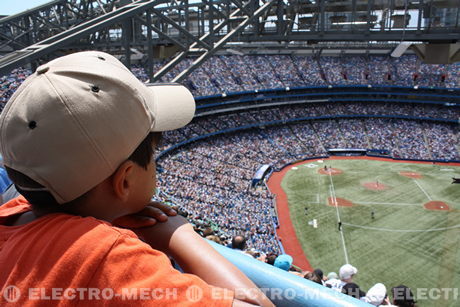 Almost every school curriculum includes the history of the Olympics and Jim Thorpe is a name that tops the list. Against all odds, Jim Thorpe became an accomplished football and baseball hero as well as an Olympic medal winner. Talented beyond description, Thorpe has been described as the greatest athlete in the world.

Jim Thorpe was born in 1888, in Prague, Oklahoma. Jim's father was of Irish and Native American Sac-Fox tribe descent and his mother was Native American of the tribes Kickapoo and Potowatomi. By the age of three, Thorpe was demonstrating his natural athletic talents in swimming and horseback riding. Jim attended a Native American school in his early years and by the time he was sixteen was sent to a Native American vocational school in Pennsylvania to learn a trade. This was not an uncommon practice during those days, as most Native Americans did not go on to college. Thorpe experienced family tragedy when his twin brother died at nine years of age. At the school, Thorpe was seen wearing his regular clothes when he jumped the high bar at 5 foot 9 inches. The football and track coach enlisted him immediately into the track team and by the fall Thorpe was playing on the football team. It didn't take long for Jim's talents to be rewarded, as the following year he was given the All-American status which, in the collegiate rating is the highest award. Another family tragedy happened when Thorpe's mother died of blood poisoning while he was still a teenager.
In 1909 Jim left the school, even though he was one of the star track players and played baseball for Rocky Mount in North Carolina followed by Fayetteville. He was paid a minimal fee as a minor league player, and the payments would play against him in his latter Olympic years. Two years later, Thorpe had reached a 6 foot 9 inch height and weighed in at 185 lbs. He played and beat the Harvard University previously undefeated team. The year of 1911 brought him only two losing games which catapulted him to once again receive the All-American award. The star performer was then recruited for the Olympics in Stockholm in 1912 for the pentathlon and decathlon. Jim set Olympic records, losing out in only the javelin competition and brought home multiple gold medals for the United States. Sweden's King Gustav was so taken with Thorpe, that he gifted him a number of unheard of and specially chosen items that included one from Russia's Czar Nicolas. It was only a short time later that the status of 'paid athlete' from his past required that he return the gold medals and his status of Olympic winner was removed from the register.
While Thorpe was never that great of a baseball player, the New York Giants signed him on. It was known that his participation was more of an attraction. He played with the Giants for three years and the next three years he was with the Cincinnati Reds and Boston Braves. It wasn't until 1915, when he signed on with the Canton Bulldogs professional football team, that he began to show his true star quality. Jim brought Canton to numerous victories and the attendance of the games increased to unheard of numbers. In 1920 Thorpe was assigned to the American Professional Football Association (the later known National Football League) as president.
The number of honors and awards that were given to Jim Thorpe became overwhelming. The poll of broadcasters and sportswriters of AP (Associated Press) named him as the 'greatest football player and most outstanding athlete of the first half of the twentieth century'. He was also given the title of 'the greatest football player' and was 'the most outstanding male athlete' award.
While these awards were unprecedented, Thorpe longed to be reinstated with his Olympic title. None of the accolades seemed to have an affect on the Olympic committee. Many politicians and government officials came to Jim's side to petition the committee. All efforts were to no avail and it wasn't until 1982, well after Thorpe's death, that confirmation was given for his gold medal status.
Jim Thorpe remains one of the top athletes in America. His name has remained on top of the rosters as one of the most talented sportsmen to ever play.