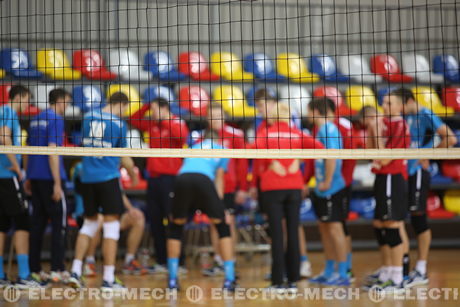 As beach volleyball has increased in popularity, so has the technology. Having played on a beach volleyball team, the most frustrating part was making sure the crowd knew the scores. Gone are the days of yelling out the points, enter in the new era of high tech outdoor volleyball scoreboards. Sun and fun have never been so great.

Customization is now the key concept when looking for a beach volleyball scoreboard. There is a myriad of choices, based on what you and your teams are looking for.
*Wired or wireless:
Since beach volleyball is an outdoor sport that lends very little proximity to electrical connections, it makes sense to select wireless. This is a choice that also adds safety into the mix. Do you really want your fans tripping over wires that are extended all over the beach?
*Number of display windows:
Of course the price depends on what you want to display. Make sure the beach volleyball scoreboard company offers you choices. You can choose from a number of models that display electronic LED windows to include: each team member, points, fouls and total team statistics/scores.
*Colors and Team Names:
You are proud of your beach volleyball teams, so why not have your volleyball scoreboard include your home team colors along with your team name? It's also a psychological ploy, because each time the other team and fans look at the scoreboard, they see your team.
*Message Center:
If you have a sponsor, the best way to promote them is to have them displayed on your scoreboard. You can have everything from a sign to full blown video! Your sponsor will receive blanketed advertising to all of the fans. This will make your job of getting sponsors a total breeze.
*Durability:
Outdoor LED beach volleyball scoreboards are constructed for durability. Whether you are on a beach in Sarasota, FL or Pacific Coast Highway in California, the sun and weather can wreak havoc on a volleyball scoreboard.
*Ease of Use:
Wireless outdoor volleyball scoreboards include easy to use remote control units. This gives the scorekeeper a high tech method to make fast changes and updates and will keep the information fresh for your fans.
*Accessories:
Your accessories will be the 'make-or-break' of your outdoor volleyball scoreboard. When going wireless, you need to make sure you have the right external wireless receiver. While beach volleyball isn't a timed game like football, a hand-held clock or game delay controller will give the scorekeeper the ability to start, stop or delay the clock when there are timeouts or problems during the game. Get a carrying case from the manufacturer for your accessories. No matter how rugged, they are still electronic and need to be protected.
*Other Considerations:
Outdoor beach volleyball scoreboards should be mounted in a weatherproof area. The frame is typically mounted on concrete footers. Do a little homework to make sure that you are complying with all county, beach and team codes.
*Company consultant:
There are so many choices that the company you work with should have a representative or consultant for you to confer with. Make sure that you cover all of the options and pricing so that you can stay within your budget.
Your pride in your team will be reflected in the outdoor volleyball scoreboard you present. The high tech world has given you the ability to make a volleyball game that rocks you and your fans.