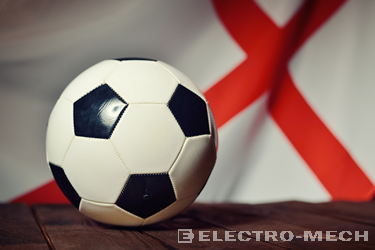 At the start of the English Premier League this season, everybody expected players like Rooney, Fabregas, Drogba and the all other big names to be the big performers over the season, however nobody expected the players (in this article) to make such an impact this season. In a soccer scoreboards feature, I have looked at the top four unsung heroes of the 2010-2011season.
Maxi Rodriguez
This Argentine player has played a BIG role in Liverpool's success this season. He has been amazing for large parts of it and a big reason for their second half (of the year) recovery. He has scored a hatrick twice this season and has scored seven goals in just the last three games. He wasn't in form at the start and he had a very mediocre first few weeks, but now he is THE man who should be feared in the Liverpool team because he fast is on his way to becoming the STAR of the team.

Robin Van Persie
Who doesn't know Robin Van Persie, commonly known as RVP? He is the guy because of whom the Gunners were able to defeat Barcelona in the 1st leg quarterfinal. He has been amazing in the EPL this season, but despite this still remains an unheralded, unsung player. Apart from his scoring, he has played incredibly well within the team as a whole, and has more assists than any other Arsenal player. His playing ability and quality has never been in doubt, and soon surely he will become a superstar on the same level as Rooney and Drogba.
Dirk Kuyt
Another Liverpool player is on his way to become the best in the team. Dirk has been in amazing form throughout, and the soccer scoreboards show that he has scored 9 goals in only 8 matches. Although he has been with Liverpool for a while, it is only this season that he has established himself an automatic starting place. Arguably, he could now walk straight into any team in the league.
Daniel Sturridge
He plays for Bolton Wanderes and it has been an amazing showcase season for him. He is on loan from Chelsea only for this season, and Bolton will sorely miss him next year. He has helped Bolton to seal some big wins by scoring 7 goals in just ten games. His footballing awareness, speed and raw scoring ability has helped bring victory for Bolton over teams like Arsenal and Everton. He may be an unsung player for now, but surely in the next season or two he is going to be recognized as one of the greats.
For more information on Daniel Sturridge, go to:
http://en.wikipedia.org/wiki/Daniel_Sturridge