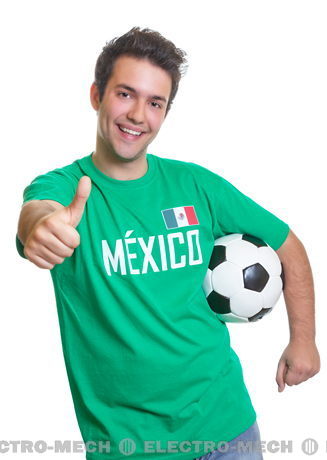 The English Premier League has come to an end and now is the time to take a look back at the season's top players. The EPL this year has been very unpredictable and the results were often not as they were expected. Although Manchester United won once again, the points difference between them and the next ten teams was the smallest for many years.
This season is also notable for the performances of a few outstanding players. Here is my "soccer scoreboards" top 5 players of this season:

5. Robin Van Persie
This guy has taken the league by storm, and Arsenal would have been in a MUCH better position if Van Persie had been fit for the entire season. Van Persie scored 8 goals in the last 10 matches and this season he was undoubtedly one of the most skillful and pleasing to watch strikers in the league. The soccer scoreboards showed that he scored 16 goals and 7 assists this season.
4. Nani
Nani finally came of age this season. He scored 9 league goals, which is more than the previous season, and as a whole he was tremendous form throughout the season, and contributed greatly to Manchester United's league victory. His goal scoring ability and creativity helped United during the six-week absence of Rooney in October. His greatest contribution this season was from his 18 assists, and United now finally have an adequate replacement for Giggs, who will surely retire soon.
3. Nemanja Vidic
The Manchester United's captain was mighty impressive throughout the season. He was consistent and along with Nani is a major reason why Manchester United is at the top of the table and is playing the Champions League final. He has truly emerged as one of the best central defenders in the world this year.
2. Peter Odemwingie
Who knew this man before this season? He plays for West Bromwich Albion and has scored 15 goals in his debut season! With a goal every one each of the last 5 matches, Peter has emerged as one of the best scorers in the league. Big clubs, like Liverpool, are now looking to buy Peter, however West Brom believes that he will stay.
1. Javier Chicharito Hernandez
Nobody was expecting Sir Alex Ferguson to sign a relatively unknown Mexican striker, especially when Ronaldo and Tevez left United, but who knew that this stricker would overtake Berbatov in the pecking order and lead United to another Champions League final? He is a speedy precision scorer, much like Owen in his heyday, and with him, Rooney has also found his 'lost' scoring ability. In my book Hernandez is THE player of the 2010-2011 season.
For more information on Hernandez, go to:
http://en.wikipedia.org/wiki/Javier_Hern%C3%A1ndez_Balc%C3%A1zar