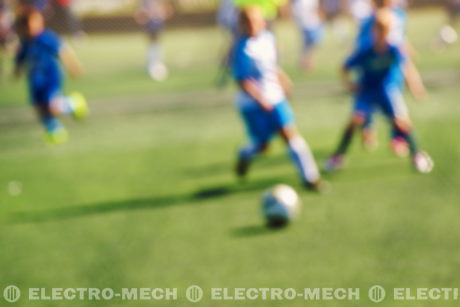 The UEFA Champions League is the most prestigious soccer tournament in the world, and it has the world's most expensive players. The richest clubs are willing to pay more and more for the world's top class players in the hope that they will bring the trophy home to their cabinet. In a soccer scoreboards feature, I have listed the most highly paid players who will be playing in the quarterfinals of the Champions league.
Frank Lampard (£6.6 million)
Like every other owner, Chelsea's owner Roman Abromovich wants his team to win this year's Champions League and for that he is willing to pay the midfielder Lampard an amount that he arguably does not deserve. Clearly his performances are not up to the mark, nor is he consistent, and the amount paid to him could surely buy a more prolific midfielder. Lampard has himself admitted that he is out of form and is not an automatic choice for his team. Regardless of my criticism, he remains one of the highest paid of them all in the world of soccer!

Xavi Hernandez (€7.5 Million)
In contrast, Barcelona's captain truly deserves the money that his club is spending on him. Barcelona has the best mid field trio there is (Messi, Iniesta and Xavi) and the three of them are performing at an extra ordinary level this season (as they did last season!). Xavi has not been scoring many goals but he sets up bucket loads. The soccer scoreboards show that he has led Barcelona to 5 league titles and also played a very important role in leading his team to the World Cup Title.
Lionel Messi (€9.4 million)
I was surprised that the world's best football player is earning less than some others. Well the only reason is that many players signed their contract later than him, thus they got a better deal and are earning more than Messi. He has been struggling with his national team Argentina, but with Barcelona he is explosive! It seems like he is the only one who is scoring in Barcelona with 46 goals in just 42 appearances this season. A true footballing genius of the 21st Century.
Wayne Rooney (£10.4 million)
Manchester United's heart, Rooney was about to join Manchester City when arguments heated on his new contract. Then his wages were doubled, he decided to stay with United and he signed a new contract. However, he had not scored a single goal in this competition since his Champions League match against Bayern Munich last season. He is, though, a key player for United, and he does have what it takes to take United a long way in the completion this season.
Christiano Ronaldo (€11 million)
He is the most expensive player there is, but certainly not the best in football. He was bought by Real Madrid when their arch rivals, Barcelona won La Liga titles twice in a row. Real Madrid was anxious to win it back and for this reason they spent ridiculous amounts to sign the top players that were available at the time. Their first move was signing Ronaldo. He has proved his worth by scoring 70 goals in 77 appearances, but the team has still not been able to catch up with Barcelona. If anything, they have fallen further behind. Clearly, when it comes to winning, its not just about the money the team forks out….
For more information on Christiano Ronaldo, go to:
http://en.wikipedia.org/wiki/Wikipedia:Protection_policy#semi